CD Projekt Red is undoubtedly best known for its iconic Witcher series, but it seems that it's also an extremely nice place to work. A Reddit post from earlier this week shows a farewell video that the team put together for its animation lead when he left the company earlier this year.
The subject of the video is Brad Auty, an animator who moved to the Cyberpunk 2077 studio's Warsaw offices from the UK in 2015, having previously worked at Runescape developer Jagex. He ended up as the animation lead for Gwent, the standalone multiplayer card game that began life as a side activity in The Witcher 3, and has since formed the basis of its own RPG.
The video, which you can check out further down this article, was put together by nearly 20 members of the team. It introduces an animated version of Brad and discusses his on and off-screen artistic talent. It's a touching tribute to his ability as an animator, and features a particularly charming drawing of Gwent's shopkeeper, the indomitable Shoop.
As well as the adorable animation, what strikes me in particular is how many people worked on this while (presumably) managing to keep it a secret. Since leaving CDPR, Auty has moved across Warsaw, joining Dying Light studio Techland.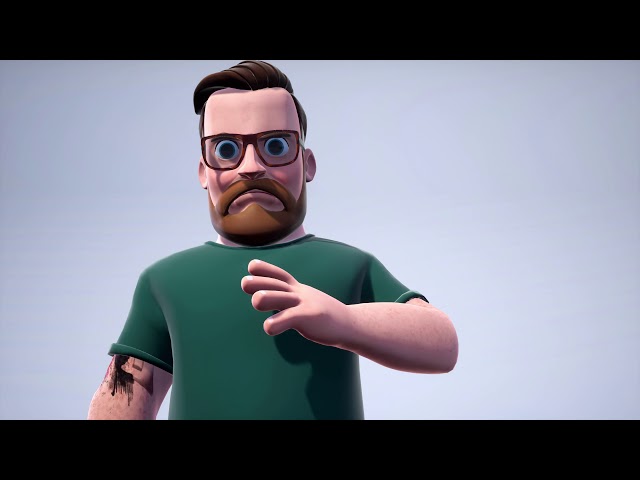 This isn't the first time we've seen the games industry put together some amazing gifts. Working for Activision for 15 years netted one employee a a trophy documenting gaming history, while Blizzard offers its employees a string of service awards, from two to 20 years. I don't know about you, but if I'd earned that 20-year helmet, I'd be wearing it to the office every single day.