The Chex Quest HD Steam release date is at last here. That's right – you can dive into the total conversion of Doom that originally launched in the 90s as a cereal box freebie on Valve's platform with all-new visuals. All for the low, low price of nothing.
As spotted by eagle-eyed Redditor Dinov, the 1996 FPS game's remake Chex Quest HD is now, today, on May 18, 2020, available for download on Steam – and there's a brand-new trailer to check out, which we've included below. It's described as "a modern, multiplayer remake" of the classic game, and features six "unlockable members of Chex Mix Squadron" as well as single-player and split-screen multiplayer gameplay.
Like the original, your quest is to take out "Flemoids" – that is, "evil cereal-eating creatures from another dimension" who have overrun the Intergalactic Federation of Snacks's base on Bazoik, a remote planet far away. "It is up to you and the Chex Mix Squadron to free them," the page announces – and you'll use "zorching" devices to get the job done.
In addition to the base game, you can also unlock codes for Chex Quest's multiplayer via "select packages of Chex Mix, Chex Mix Instagram or Chexquest.com", the Steam page explains.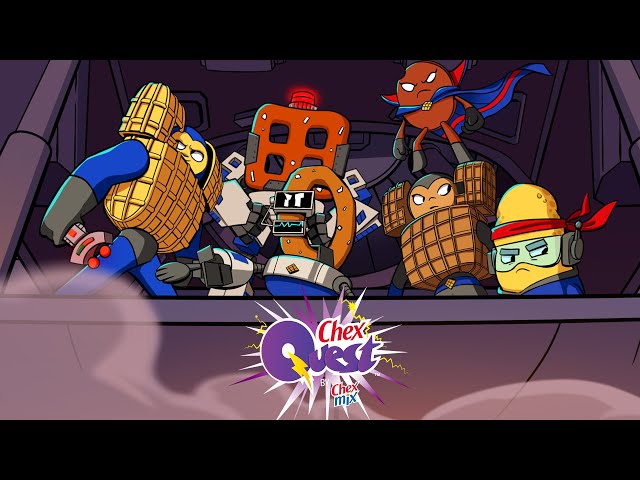 If you remember Chex Quest from your days as a 90s kid, or want to dive into a whole new adventure with a retro flavour, you can grab Chex Quest HD on Steam here right now. We also have a list of the best free PC games and free Steam games if you're keen to see what else is out there.