Civilization 6 is getting a big new batch of content over the course of the next year with its upcoming New Frontier Pass. Last week, the first of the eight new civilisations was revealed to be Maya, led by Lady Six Sky, and now publisher 2K has given us our very first look at the strategy game's next: Gran Colombia, led by Simón Bolívar.
According to a press release, "Simón Bolívar's units are a nimble force to be reckoned with, whether on offence or defence. With clever use of his many Comandante Generals, his army becomes nigh unstoppable." Gulp. It seems, under the leadership of Bolívar, the Gran Colombia civ's got a talent for long slogs across the game's terrain, whether that means patrolling their own territories or "liberating hostile lands".
One of its highlights is that field promotions don't put an end to a unit's go, meaning they can get stuck right back into the heat of battle. Plus, the introduction of the Comandante Generals – able to join with each new era – the civ army gets an extra dose of movement and combat speed.
"The Llaneros are best near these Comandante Generals and other Llaneros," the release notes, "and serve as a powerful backbone for a mid-game military force. The Hacienda will provide sustenance and production to continue the war path. Simón Bolívar is best leading Gran Colombia towards a Domination Victory, though such might can divert resources to other paths as well."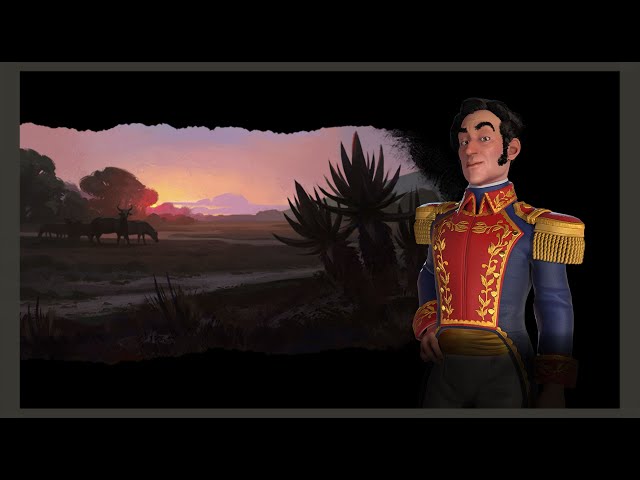 Take a first look at the new civ and leader in the clip above.
If you're keen to get stuck in and give the new faction a go, good news is the Gran Colombia pack will arrive right alongside the Civ 6 Maya pack later this week, on May 21, as part of the New Frontier Pass ($39.99 / £32.99) or as a standalone purchase for £7.39. Get ready for the fray.