Nikola Tesla did not die penniless and alone. Not in this world, anyway. In this alternative vision of the late 19th century, Tesla's scientific breakthroughs have already powered and funded an ostentatious ship – a part Titanic, part art nouveau showcase of his achievements.
"Until the 1800s, science was still slow, and for us it's a nice concept," Close to the Sun creative director Carlo Ivo Alimo Bianchi tells us. "The idea in our game is that Tesla is actually making that transition from slow science to fast science."
It's not a transition that happens smoothly, it should be said. In fact, a great deal goes wrong. Budding journalist Rose – named after Kate Winslet's character – arrives on Tesla's ship to look for her sister after events take a turn for the worse. You take her role, which is an embodiment developer Storm in a Teacup has gone to great lengths to get across.
The tiny Italian studio has been diligent in stuffing Close to the Sun with detail, from the guiding aesthetic that ties the varied environments of the ship together to Rose's arms and legs.
Hands and feet
Watch Close to the Sun's Gamescom trailer and you'll see hands and feet. Rose's feet edging carefully across a narrow steel beam in the boat's rafters, and tripping through a doorway. Her gloved hands feeling their way across a cryptic message etched into a wood panel, and later half submerged in blood.
Storm in a Teacup takes its first-person perspective very seriously. Two years ago, its designers sat down and decided to make a game like the ones they loved: Soma, Outlast, Layers of Fear. But they wanted to improve on something.
"In these games, the body is not really there," Ivo Alimo Bianchi says. "You're not really there – you're playing a game, and you notice it a lot. In our game, we want you to be in the mystery and the action, and you need a body to do that. You need a body for your brain to be tricked."
This commitment to build more than a floating camera is especially crucial in Close to the Sun, since its developer wants you to feel what its protagonist is feeling.
"She's you," marketing and PR manager Eleonora Lucheroni says. "She's not a superhero, she's not Lara Croft. We love Lara Croft, but Rose is not prepared for what is happening on the ship. Of course she is scared and worried for her sister."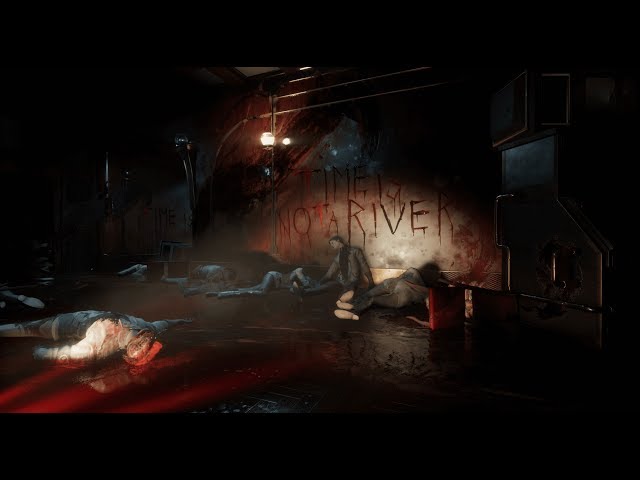 Storm in a Teacup intends to pass that fear onto you, through the damage the ship is doing to Rose's body. "It's changing depending on the events that happen," Ivo Alimo Bianchi explains. "This means that if she gets wounded, you will see that on the body. If she has an accident, she will walk in a weird way because she is injured."
The key to fulfilling that promise has been a good animator, and the ability to blend their work, so that Rose becomes progressively more dishevelled and damaged in a naturalistic way. Blending allows devs to make a smooth transition between two or more animations of a single character, subtly and slowly enough that you don't notice the switch.
"In that sense, Unreal Engine 4 is really helpful," Ivo Alimo Bianchi says, "because it has many tools to blend animations in different ways."
Sweating the small stuff
Storm in a Teacup prides itself on attention to detail, hoping that will become its calling card someday. Ivo Alimo Bianchi points to the ocean shader the studio released on the Unreal Engine marketplace, which has sold hundreds of copies. "We put a lot of effort into creating it," he says. "It really is a triple-A creation. But we used that shader only twice in the game. This is the kind of effort we put in."
Storm in a Teacup believe that, overall, the many tiny parts that make up Close to the Sun will be appreciated by players.
"I would say that making the entire universe of the game seamless is the most difficult part of making a game like this," Ivo Alimo Bianchi says. "The ship is huge, and every level is so different from the others. Making it look on par and share the same direction was incredibly difficult. That's something that the player will see – we really worked at a lot to make sure the player will notice that, above things that are boring and technical."
Close to the Sun is coming to the PC. Unreal Engine 4 development is now free.
In this sponsored series, we're looking at how game developers are taking advantage of Unreal Engine 4 to create a new generation of PC games. With thanks to Epic Games and Storm in a Teacup.