Inspired by what I'm about to share with you, I just Googled "best videogame soundtracks". I was aghast to discover that of the top three results, not one included the original Command & Conquer, or indeed any game from the C&C franchise (although one did recognise Doom 2016, and a hat-tip to GamesRadar for recognising that Final Fantasy VIII is low-key the best FF soundtrack).
Hopefully I'll get the chance to write our own list and therein give the work of C&C composer Frank Klepacki its due recognition, but in case you need convincing of the importance of this, I refer you to the YouTube clip below.
What you're about to see is a live performance of music from several Command & Conquer games by Klepacki and his band, the splendidly-named Tiberian Sons, at MAGFest last week (MAGFest stands for Music and Gaming Festival – a celebration of videogames, their music, and the surrounding culture).
The 90-minute set includes such bangers as Act on Instinct, Warfare, No Mercy, Grinder, and all three arrangements of C&C's best-known track, Hell March. It's a great recording of what looks like a great performance.
Update: here's the official MAGFest version, but many thanks to YouTuber dsub9blog for uploading the version we originally found. Helpfully, the songs are timestamped in MAGFest's description, though for a happy life you should probably just listen to the whole thing. On repeat. Forever.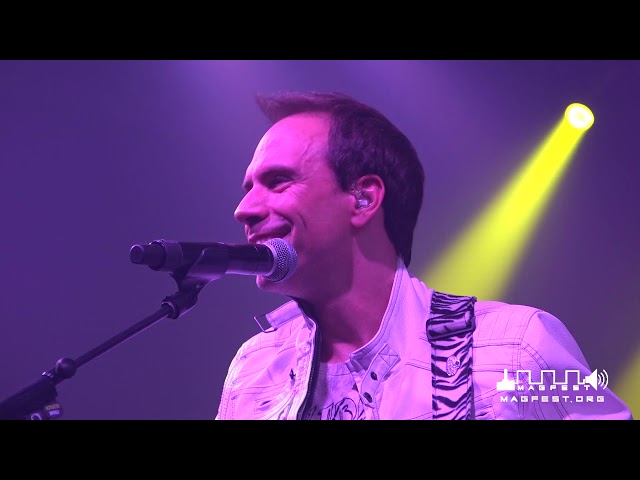 Klepacki has composed dozens of earworms that meld rock, pop, and electronic styles with a joyous smoothness that, in my view, surpasses the vast majority of mainstream artists who have tried to do the same. Add a bit of rap to some of these tracks and they'd fit snugly on an early Linkin Park album.
Related: for more throwbacks, check out the best old games on PC
With the recent announcement that EA is partnering with some of the original C&C devs – including Klepacki – at Petroglyph studios to remaster Command & Conquer and Red Alert, this is a timely reminder that its music absolutely shreds. What with Doom 2016 composer Mick Gordon seeking a choir of heavy metal screamers for his next project – probably Doom Eternal – it is a damn good time to be a gamer and a hard rock fan.
Klepacki/Gordon collaboration next, please? On a C&C/Doom crossover game? A guy can dream.