Conan Exiles still enjoys a solid community and still offers the chance to fulfill all your traditional videogame fantasies, such as being a powerful barbarian or having an extremely large penis. This free weekend is about more than dong sliders, though – a big new update has added mounts, so if you haven't checked in for a bit you'll find a whole bunch of new horseback content to enjoy.
The free weekend for Conan Exiles is already, and is scheduled to continue until Monday, December 16. You know the free weekend drill by now – you'll get full access to the game if you download it from Steam, and your progress will carry over if you decide to purchase. Conan Exiles is 60% off until December 19, which brings the price down to $15.99 / £13.59 / €15.99.
The new mount system lets you wrangle, raise, and ride the horses you want. That'll let you get around the world faster, and you can draw a weapon to get into mounted combat – whether at a distance with a bow, up close with a sword, or in a charge with a spear.
You can get a preview of the mount update below.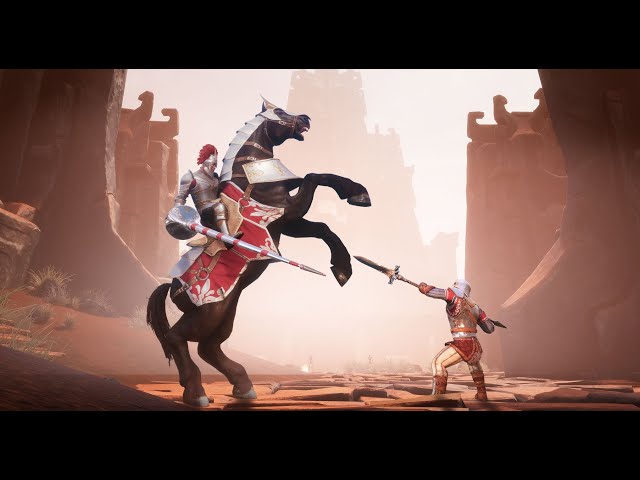 If beefy, mostly-to-totally nude barbarians aren't your thing, there are plenty of other great free games out there for you to enjoy this weekend.