While the massive new Counter-Strike 2 update is all the rage, a bizarre little discovery in Valve's FPS game has me hooked. The shooter has a hidden immersive sim element (well, sort of) that I can't stop comparing to the intricate systems of Zelda Breath of the Wild and Tears of the Kingdom. It's not quite an entire physics system in the palm of your hand in Counter-Strike 2, but while we wait for the full Counter-Strike 2 release date it's just enough to pique your interest.
The long and short of it is this: you can cook chickens in CS2, and they turn into comical Looney Tunes-looking roasts. Does it make any sense? Of course not. Is it funny though? Of course it is.
With the news that Counter-Strike 2 pets could be on the way, I dread to think about what everyone at the Valve office has cooked up in terms of interactive systems following this discovery.
All you have to do is throw a molotov at some chickens to see this in action in Counter-Strike 2, and while they might just be lines of code and a collection of polygons, it doesn't make you any less of a monster on any and all Counter-Strike 2 maps.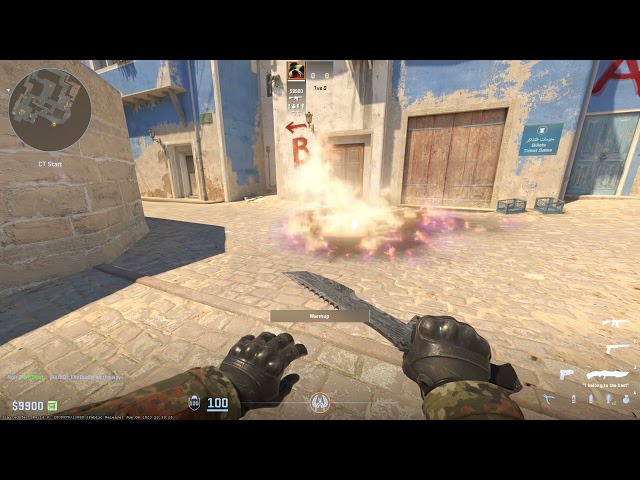 This CS2 chicken discovery accompanies a huge new update to the Counter-Strike 2 beta, with plenty of changes to dig into. Mirage has replaced Dust 2 in map rotations, you can now make custom weapon finishes, weapons can be refunded during the buy period, and there are plenty of minor changes in the CS2 update as well.
Counter-Strike continues to dominate on Steam too, and I fully expect it to get even bigger once a full CS2 release date is announced by Valve. Earlier this year CSGO continually beat its own concurrent player record, topping out at around 1.8 million players on Steam, and it'll do it again soon I'm sure.
If you manage to get into the ongoing CS2 tests our Counter-Strike 2 system requirements can help you make sure your rig can handle it. If not, our picks for the best multiplayer games on PC are your next best option.