There's no space to move inside the Spodek. Fans from around the world have flocked here to witness Counter-Strike: Global Offensive history. The passion for Valve's competitive shooter runs so high that many are willing to stand in the walkways and sit behind the stage – anything to get a glimpse of the Intel Extreme Masters Katowice winners.
This is the scene inside the Polish stadium on Sunday evening. A full-capacity crowd, voices at full blow, help set the tone for a historic final that won't be forgotten in a hurry. It's moments like this at IEM Katowice that make CS:GO one of the best esports to watch.
This year's first Major has a watershed moment via the memes-to-dreams run of ENCE. The Finnish superteam defeats Liquid and Natus Vincere – the world's second and third best teams – to get to the Major final, creating a storyline no one was expecting. Opposing teams underestimate the Finns and are punished as a result, ENCE's hard work on the server rewarded with another key ingredient at any tournament – the crowd's loyalty.
Like many of the hundreds of thousands at home, the fans inside the Spodek fall for ENCE. Everyone loves an underdog story, and in this Polish fairytale, they're very much David going up against a Counter-Strike Goliath. The crowd cheer for every kill and every round, chants of their name and the now popular slogan, EZ4ENCE reverberating off the walls and floor.
Image credit: ESL and Adela Sznajder
ENCE's map pick, Train, is first up, and although Astralis takes an early lead, the Finns quickly get back on the rails. Tantalising AWP battles between Nicolai 'dev1ce' Reedtz and Aleksi 'allu' Jalli ensue, but Astralis's experience on the big stage shows. After winning Train 16-11, Astralis takes ENCE to task on Inferno – one of the team's best maps. The Danes establish an early dominance with ENCE not actually able to convert until round 11. But the damage has been done by this point, and the deficit becomes too big for the ENCE boys to deal with. After two incredible matches, the Kings of Counter-Strike add yet another Major win to their resumes.
The Finns aren't able to take their first ever Major win but the result matters little in the wake of their unexpected performance. Astralis has long been tipped to win it anyway. We are, after all, very much in the Astralis era: their incredible utility usage shapes the way the game is played, and their jaw-dropping records on maps like Nuke and Inferno reveal just how good the team is right now. The impact of ENCE coming as close as it does will likely have a major impact on the esports scene in time.
Image credit: ESL and Bart Oerbekke
But ENCE's isn't the only uplifting story this year. Astralis's Major run actually took a huge hit early on as the father of one of the team's core members, Peter 'dupreeh' Rasmussen, died just days before the tournament. His dying wish was that his son would go to Katowice and lift the trophy. His teammates rallied around him, vowing to claim the title for dupreeh and his father, lending the winning moment an emotional resonance.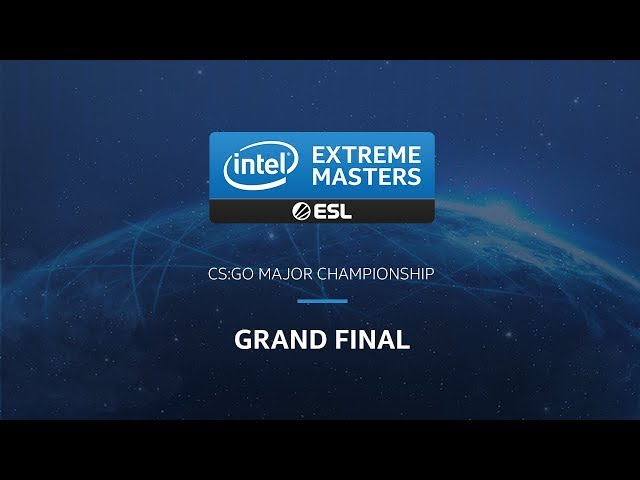 "Losing my father was really tough, and I had a really big doubt with myself about whether I should go or not," dupreeh reveals after the win. "Coming here and being with my team, and being around the people I spend most of my life with, has definitely helped me through this, and talking with all my family back home. The fact you go to a place where you know you can perform, and all the comments and all the love I've gotten from other players has definitely helped me. I'm just happy that I've fulfilled my father's wish."
The final might not have been as exciting as last year's seven-hour epic, but the story of ENCE's rise and fall, and Astralis winning back-to-back Majors to honour one incredibly proud father, is an epic in itself.
Image credit: ESL and Adela Sznajder
So what's next for Astralis? Last year, the Danes sailed out to sea on a warship to plan their season goals out in meticulous detail. They achieved the goal of winning a Major and becoming the first Grand Slam champions, and have no desire to slow down.
Related: Aim down the sights at the best FPS games on PC
"You can never adjust your goals to something less than it was last year, so we had to motivate and push ourselves really hard," primary AWPer dev1ce says during a press conference. "As you know, last year we had a really amazing year, so to build on that is tough, but a win here has proven that it's possible – and we're going to go even harder from now on."
The gauntlet has been thrown down. But this Major proves that viable competition is out there – ENCE just needs to rise above its current level to take on these giants. I, for one, can't wait to see what happens next.
Header image credit: ESL and Adela Sznajder