Prefer your Robocraft with a little post-apocalyptic grit? How about Minecraft with more violence, or Mad Max but with PvP multiplayer as well as PvE? Yes? Then you'll want to hear about Crossout, and about this week's giveaway.
Named for a virus that kills most of humanity and turns many of the survivors violently insane, Crossout is an MMO in which those who still have their wits turn to the constructive idea of killing each other using armoured death-vehicles. You get to build your own killing machine, and then to use it to destroy everyone else's. It's clearly drawing on Mad Max a bit, boasting plenty of parched wastelands, rusted metal, and ramshackle trucks bristling with spikes. Other aesthetics are possible, however: some of the arenas in which you'll do battle have actual greenery, while vehicular equipment includes such flashy sci-fi options as hover jets, lightning guns, and energy shields.
It all looks like jolly good fun and reviews from the last 30 days on Steam are 83% positive. It's free-to-play if you'd like to get involved, but if you fancy a little something to get you started, we might have just the thing.
We're giving away 100 codes for Crossout's latest special pack: Beach Sheriff. Each pack includes:
Rare 'Engineer Flag', valid for seven days;
The unique 'Beach Sheriff' sticker;
And the 'Lagoon' paint can.
The flag will grant additional reputation in battle, but you're limited to one per car.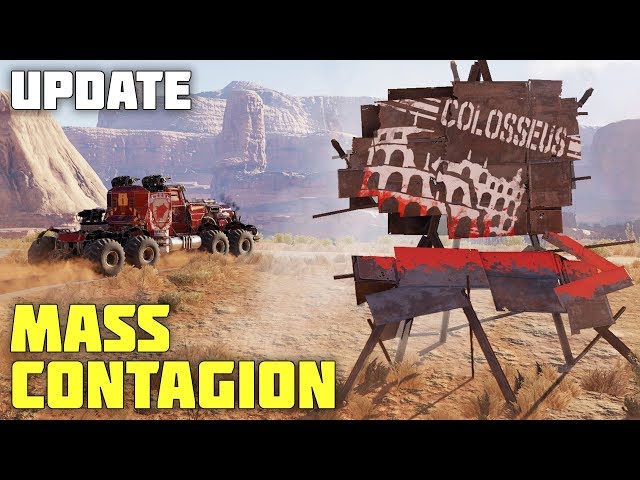 Sound good? If you want to win then you need to enter the competition via the widget below. Complete the one action available and you're done.
We'll also need your email address so we can send you a code upon winning – we won't send you spam, we promise. Please read our terms and conditions before you enter.
While you're here, give us a Like over on the PCGamesN Facebook page, or follow us on Twitter, and we'll keep you up to date on all our future giveaways.