It's official: Paradox is working on Crusader Kings III. The announcement was just made at Paradox Con 2019, and is sure to be the biggest news of this year's show.
This follows just days after the famed strategy publisher made the base game of Crusader Kings II free-to-play – a move that split the subreddit between those who saw it as a clear sign that CK3 was definitely happening, and those who predicted, with equal confidence, that it definitely wasn't. The signs favouring the former camp were always clear, however: the publisher had already ruled out Victoria 3, and producer Linda Tiger teased the company's next big release in front of a suit of armour.
We had a quick sneak peek of CK3 before its announcement today. Henrik Fåhraeus – who is returning as game director – explained that after CK2's years of DLC, replicating its sheer breadth is impossible. Rather, Paradox is looking to deepen the experience, and refine the foundations at its core. That means the character system.
Every major system within the game has been reconsidered from a character-centric standpoint. While Fåhraeus didn't have much to say about warfare, he did say "knights are important."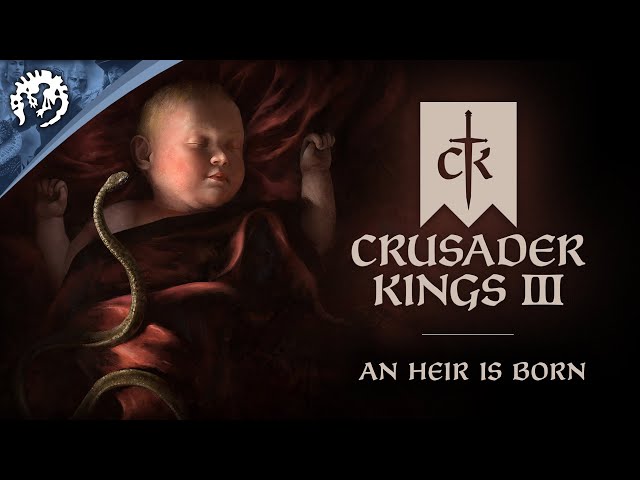 Elsewhere, the lifestyle system is much deeper: rulers can invest in five different lifestyles, each of which will have three different skill trees with a range of perks, offering you many more ways to decide what kind of ruler you want to be (the 'Intrigue' lifestyle, for instance, offers the schemer, seducer, and torturer trees).
However, once a character dies all those skills are lost. This sense of transience was common to many entities in CK2, and Paradox is keen to have at least one set of role-playing traits that persists in CK3. The main solution here is a revised dynasties system: CK3 will offer seven dynasty trees (warfare, law, guile, blood, erudition, glory, and kin), with 'legacy' perks that can be unlocked through a currency called renown. These perks then benefit all members of your dynasty, including future ones – and, indeed, ones who might have notions of betraying you. A mid-tier perk in the guile tree offers +10 success chance for hostile schemes, so while you may want to pick it for your own Machiavellian king, if you do, you'll want to keep an eye on his ambitious younger brother.
Crusader Kings III is due for release some time next year.