Cube World is a brightly-colored voxel-based RPG that we were pretty excited about in 2013. Since then, an alpha launch went badly thanks to a DDoS attack, and the developer went silent. The world moved on, and Cube World was largely forgotten. But its developer has announced that it's back and will be arriving on Steam this fall.
Mixing the blocky visual style and procedural world generation of Minecraft with mechanics from traditional RPGs, Cube World had all the makings of a smash hit six years ago when it first showed up on the radar. But regular DDoS attacks struck when the Cube World alpha launched in the summer of 2013, which the husband and wife development team suspected were designed specifically to prevent them from selling their game through publisher Picroma's online store.
Since then, the Funcks have quietly been continuing to work on Cube World, and now they're ready to launch on Steam. Wolfram von Funck says he's aiming to release the game toward the end of September or in October this year.
He recently posted some new gameplay from Cube World to his Twitter account, which you can see here: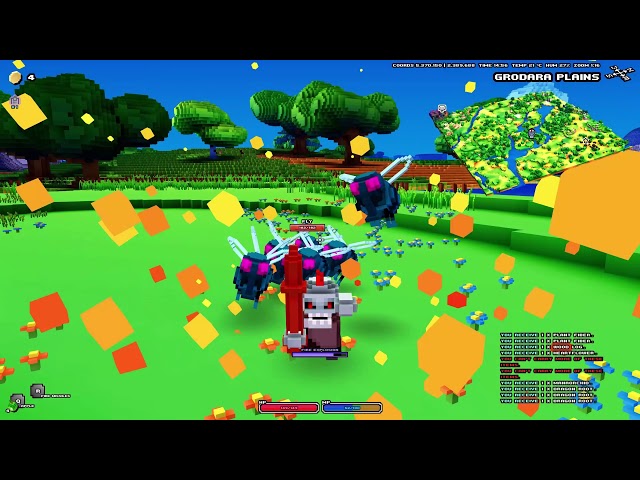 Cube World uses shaded, colored voxels rather than textures, which gives it a timeless look that hasn't been rendered passe by the intervening years. It still looks as vibrant and whimsical as it ever did, and the procedural world generation creates lovely landscapes.
And there's plenty to do in its world – there are quests and crafting of course, but you'll be able to play as a warrior, mage, ranger, or scout and level your character up in order to clear more challenging dungeons and take on tougher enemies.
I'd played a bit of Cube World during its alpha and was disappointed when it fell out of favor. It's nice to see it's finally gotten a release date.