In an act of on-brand showboating, the Cuphead soundtrack reached number one on the Billboard Jazz Charts (via VideoGamer). Cuphead: Selected Tunes From is the first ever video game soundtrack to reach such a position – even more impressive considering its two-year anniversary is this month. The album has since been kicked from the spot by a Miles Davis album (typical), but that's no reason for them feel mugged off.
Studio MDHR's run and gun platformer became an instant classic after impressing audiences with its hand drawn art style, fiendish boss fights, and live music soundtrack. Although reaching number one on Billboard is a massive achievement in itself, the Cuphead Soundtrack is no stranger to critical acclaim. Composed by Kristofer Maddigan, the album has won its fair share of best soundtrack accolades from the likes of BAFTA and The Game Awards. Not just limited to recognition as a games soundtrack, it also received a nomination for Juno Award for Instrumental Album of the Year 2018.
Other videogame soundtracks have appeared on Billboard charts previously, including Persona 5's 'acid jazz' inspired soundtrack, but none have had quite the success of Cuphead.
So what makes this soundtrack that special? As with most aspects of Cuphead, the music aims to encapsulate the 1930s through tone, style, and instrumentation. Listening to it isn't all that different from going away, rifling through old records, and whacking on some Cab Calloway. The performance and composition of the album doesn't only work well with the game's hard and fast gameplay, but individually as an album, too, which is part of the reason why it ended up on top this past week. Its place on Billboard to some may seem overdue, since the game has shifted over four million copies since its release in 2016.
Another contributing factor could be a fairly recent vinyl release of the album, complete with '30s-inspired cover art, and previously unreleased solos.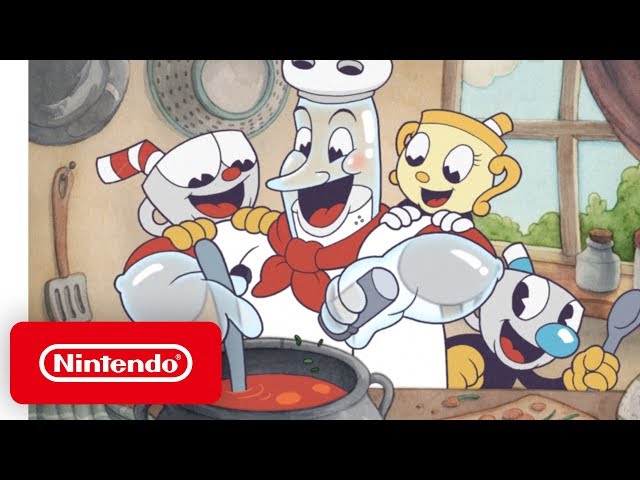 Fans of the original game have more to look forward to with The Delicious Last Course DLC and a Netflix animated series, which will hopefully follow through with equally fantastic music.
If you haven't checked out the music from Cuphead yet, I implore you to do so. If you love it like most fans do, there's also this video which shows you just a drop of the work that went into the soundtrack.