At Microsoft's E3 conference earlier this week, we got our best look yet at Cyberpunk 2077. And now that CD Projekt Red's latest reveal is out of the way, more details are starting to come out about the dystopian sci-fi RPG.
This time around, we're getting a better idea of the music that will form the audible backdrop to our trip to Night City. Polish composer Marcin Przybyłowicz tweeted a link to some of the music from the upcoming game last night, saying that he was "glad I can finally share some Cyberpunk 2077 music with you."
The track that Marcin – who has worked with CDPR as a composer on The Witcher 3, its DLC, Gwent, and Thronebreaker – shared should be familiar. The music featured in the new Cyberpunk 2077 trailer, which you can check out for yourself further down this article (you'll want to head to the climactic fight scene in the second half of the video to hear the new music for yourself).
Last year, we learned that the Cyberpunk 2077 soundtrack is performed by its own in-game musicians. Presumably, based on Marcin's tweet, this new track will be one of those songs.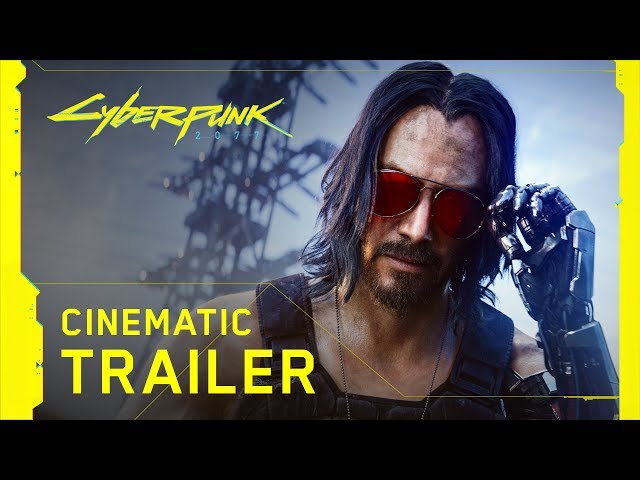 As for more details about the game's music, we know that Lady Gaga could be making an appearance when the Cyberpunk 2077 release date rolls around next year – the singer was spotted at the developer's Warsaw studios earlier this year.
Glad I can finally share some #cyberpunk2077 music with you 🙂 here it is – track from our E3 Cinematic Trailer 💣☠️💪https://t.co/fXWORSBEF8

— Marcin Przybyłowicz (@kwazol) June 10, 2019
Elsewhere, it's looking increasingly safe to assume that we'll be hearing the lyrical stylings of Johnny Silverhand. The in-game rocker – who'll be performed in Cyberpunk 2077 by Keanu Reeves – is one of the game's most famous musicians. Now that we know he's slated to appear, it seems it'd be a waste not to include his lyrical stylings.