Want to know about the Phantom Liberty release date? The upcoming Cyberpunk 2077 expansion, dubbed a "spy-thriller" by developer CD Projekt Red, promises to drop you in a brand-new part of Night City. As V, a Cyberpunk for hire, we'll be spying around and fighting military forces along with our new buddy, FIA Agent Solomon Reed, played by Idris Elba.
We first saw the expansion during The Game Awards 2022, but there's still so much we don't know about this upcoming RPG game expansion. Judging by CD Projekt Red's past games, there's a good chance Phantom Liberty will redeem Cyberpunk 2077 after its rather shaky start, with the potential for the game to end up on our best PC games list by the end of the year. Based on the first trailers, here's everything we know about Cyberpunk 2077 Phantom Liberty so far.
Phantom Liberty release date
The Phantom Liberty release date is scheduled to launch in 2023. This comes from an announcement post for the Cyberpunk 2077 DLC. We've not seen much about the upcoming expansion since, so it's safe to say that we probably shouldn't expect Phantom Liberty until later in the year, at least, unless we get a delay announcement on the now-infamous yellow background.
Phantom Liberty is exclusive to PC, PS5, and Xbox Series X/S players. Unlike Cyberpunk 2077, this expansion won't be released on PS4 and Xbox One. Furthermore, Phantom Liberty is being sold as DLC, not as a free update, so you'll have to buy it if you wish to play it.
Phantom Liberty playtest
CD Projekt Red has announced that content creators and journalists heading to Summer Games Fest will participate in a Phantom Liberty playtest, giving them a preview of the DLC. However, it also mentioned in a follow-up tweet that it is "also planning plenty of hands-on opportunities for our community at a later date".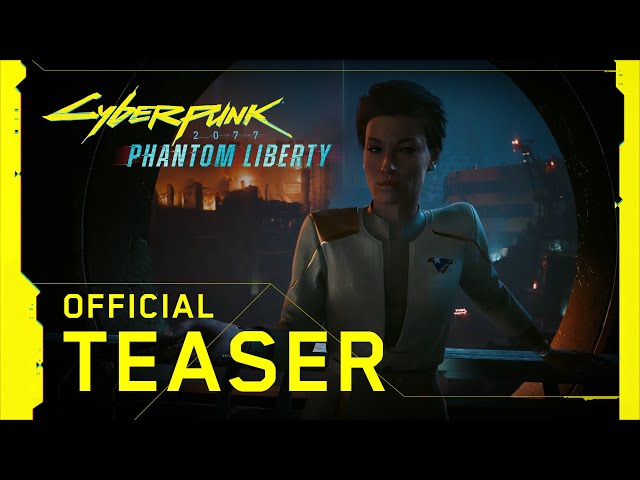 Phantom Liberty trailers
In the first Cyberpunk 2077 Phantom Liberty trailer, we hear V repeating an oath to "faithfully serve the New United States of America", suggesting that V is about to start a new gig as a government agent. Or perhaps V is privately employed by the mysterious woman shown at 0:28, who seems to be dictating the oath. Possessing that 'powerful person' aura, this mystery woman is likely to be a high-profile politician. As some Cyberpunk 2077 fans have suggested online, she may be none other than the President of the NUSA, Rosalind Myers.
Near the end of the trailer, we see a second mysterious woman standing atop a stadium while a plane comes crashing down. Based on the red glitching effect, she's probably an Engram, a digital copy of a person's consciousness.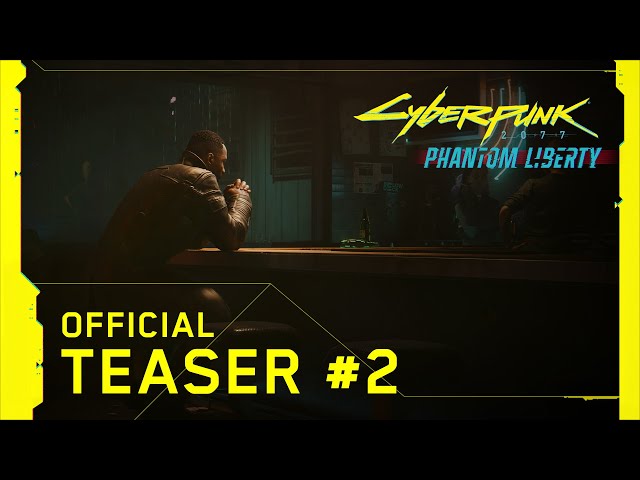 Interestingly, not everyone on team V seems to be on board with the NUSA alliance. Near the end of the first Phantom Liberty trailer, a male voice warns V that taking the oath is "a bad idea". Wait a minute… doesn't that voice sound familiar? Yes, that's right; Keanu Reeves returns as our favourite Engram Rockerboy, Johnny Silverhand. In the second Cyberpunk 2077 Phantom Liberty trailer, we hear him complaining about politicians and the military while the camera reveals a colourful new area called 'Dogtown'.
Reeves won't be the only famous actor appearing in Phantom Liberty, as the second teaser also introduces us to Solomon Reed, an FIA Agent played by Idris Elba. Given that 'FIA' probably stands for 'Federal Intelligence Agency', it's safe to assume that Solomon is a professional secret agent. In this brief teaser, Solomon suggests his goal is to establish peace. His method of operation? Burning Dogtown to the ground.
Phantom Liberty setting and story
The first Phantom Liberty trailer shows a massive stadium, which suggests that at least part of the DLC takes place in the Pacifica District, in the southwestern corner of the Cyberpunk 2077 map. It also shows a glimpse of a greenhouse which could be the Biotechnica Flats. Don't expect too many familiar locations, though, as CD Projekt Red has promised that most of the Phantom Liberty DLC takes place in a brand-new part of Night City. Dogtown, as shown in the second teaser, will undoubtedly become an important location.
As for the storyline, Militech seems to play a major role. A plane crash is teased in both trailers could potentially be the trigger for a Pacifica purge. Perhaps a high-profile politician was one of the passengers (Rosalind Myers?). Here's a wild guess: V is semi-forcibly recruited as an undercover agent by a NUSA-politician-gone-rogue, is then sent to find out who crashed that plane, but ends up trying to save Dogtown from a massacre.
Phantom Liberty gameplay
Not much is known about new Phantom Liberty gameplay elements, but we should probably expect to discover a fresh arsenal of weapons and cyberware. Based on a sequence of three short combat clips from the first teaser, which includes a new whip, a shotgun, and katana.
A CDPR spokesperson has also confirmed that "budget-wise, Phantom Liberty will be the biggest expansion in CDPR's history", but said that "game-scope-related details will be revealed at a later time".
In what could be another glimpse of a new gameplay element, the second trailer shows a Ripperdoc placing a cybernetic faceplate on V. As the DLC is centred around the espionage theme, this may be a disguise as part of the storyline. However, if the faceplate somehow grants new abilities, it could be more than that.
Phantom Liberty news
As part of a YouTube comment, CD Projekt Red confirmed that Phantom Liberty is the only major expansion planned for Cyberpunk 2077. Then again, if Phantom Liberty proves to be a major success, you never know what happens next.
The Phantom Liberty DLC adds a new radio station to the game, Growl FM, dedicated to music made by fans. As part of a community contest during Fall 2022, musically gifted players could enter their original Cyberpunk-inspired songs to be featured.
That's everything you need to know about Phantom Liberty so far. If you haven't played the cyberpunk game in a while, give our Cyberpunk 2077 mods guide a read to find out how to enhance your experience.
If you're looking to give CDPR's RPG a graphical edge on PC, you'll be pleased to know Cyberpunk 2077 path tracing is coming. Not only will it bring film-like rendering to PC, but the publisher says it's working with Nvidia to bring the tech to mainstream users.