Darksiders III is officially profitable, and helped lead a significant sales increase for publisher THQ Nordic in the fourth quarter of 2018, according to recent financial reports published by the company.
THQ Nordic says Darksiders III sales during the month and a half following its November 27 launch recouped the game's development and marketing investments, and that it led to a 38% year-over-year net sales increase for the company. That figure was further bolstered by the acquisition of Deep Silver parent Koch Media earlier last year.
Darksiders III met with a remarkably mixed critical response – review scores ranged from 4 to 9 in our roundup, with some reviewers praising its vibrant new spin on the Darksiders formula, while others found its emulation of the Dark Souls series led to unfavorable comparisons.
As it turns out, Darksiders III was part of a solid year for THQ Nordic – the company's net sales were up 713% over the previous year. The company acquired a raft of developers in 2018, including mobile developer HandyGames, Koch Media and subsidiary Deep Silver, Bugbear Entertainment, and Coffee Stain Studios (who you may remember from Goat Simulator and Sanctum). The publisher also bought the rights to the Carmageddon series from Stainless Games.
In case you need an introduction to Darksiders III's protagonist, the whip-wielding Fury, here's a trailer: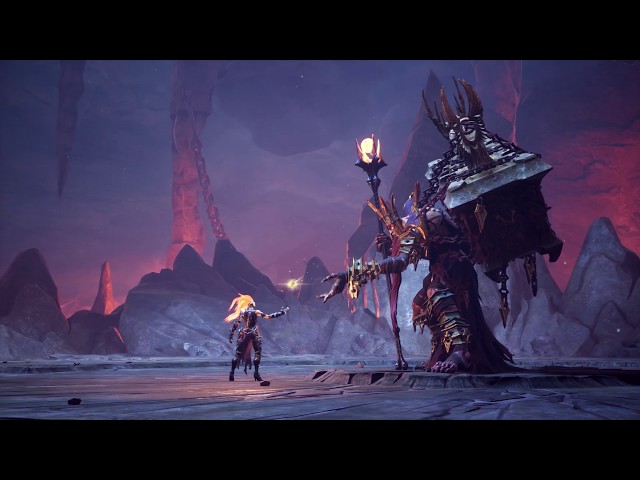 Of course, THQ Nordic also experimented with some non-traditional marketing for Darksiders III, hiring a cosplay and bodypaint artist to do some YouTube ASMR.
Swashbucklers only: The best action-adventure games on PC
It all seems to have worked out rather well for THQ Nordic and developer Gunfire Games. Here's hoping it won't take six years before we see another Darksiders game.