It's been six years since the Horsemen last road out, but they finally return once more in Darksiders III. This time we'll be playing as Fury, the sister of War and Death, and she's got a more magical approach to apocalyptic destruction than her siblings.
While Darksiders III doesn't release until November 27, you can see a section of the game today as we offer you a preview of the chaos yet to come. At 4pm GMT Matt and Jules will be playing the next Darksiders game, and you're invited to join in all the fun.
Want to see more? Head over to Twitch.tv/pcgamesn or our Facebook page and tune it at 4pm UK time. Or, to make things very simple, you can watch the livestream in the big box above these words. Even in the days of the apocalypse we'll always make sure to make things as convenient as possible.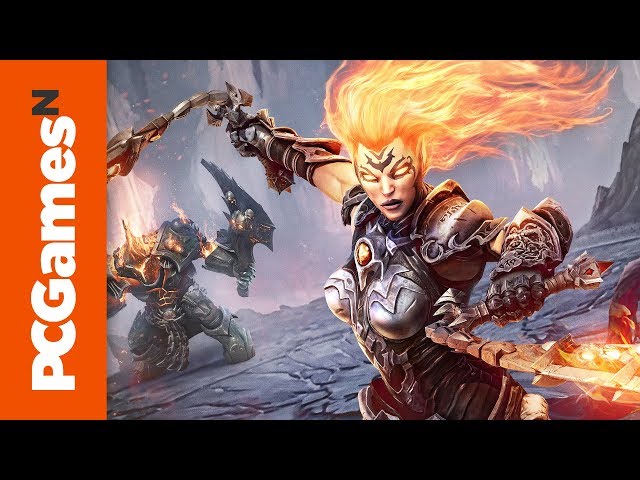 Missed the livestream? You can see 20 minutes of gameplay in the video above.
The demo build we'll be playing drops us at an undetermined point in Darksiders III's campaign, so we've no idea how far through the story we'll be playing. What we do know, however, is that there are plenty of beasts to destroy using Fury's chain whip. There are also two forms for her to take – known as Hollows – which transform her hair from vibrant orange flames to a cool gothic purple, and alter her moveset. We'll be explore all this, so be sure to tune in at 4pm GMT.