The Dead Island 2 release date suffered at the hands of many setbacks, from jumping between developers to being hit with delays, and even the subject of a parody trailer for Goat Simulator 3 during Summer Game Fest. Many assumed the game was dead – with no chance of resurrection.
However, during Gamescom Opening Night Live in August 2022, the Dead Island 2 release date and first trailers debuted, with Dambuster Studios taking over development of the long-awaited sequel to one of the best zombie games ever. With the release date having now arrived, take a look at what we think in our Dead Island 2 review.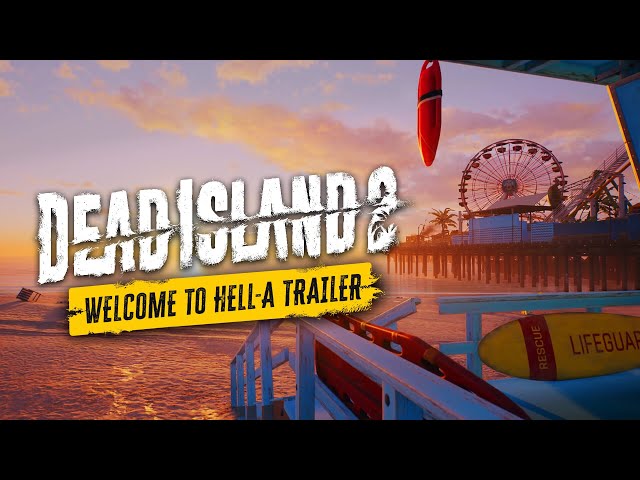 Dead Island 2 release date
Dead Island 2 is out now. Following multiple delays, and then a final pull forward, the Dead Island 2 release date was April 21, 2023, released on PC, PS4, PS5, Xbox One, and Xbox Series X|S, with initial Epic Games exclusivity on PC. The initial release date, announced at Gamescom 2022, was February 3, 2023. The next release date of interest will be when the Dead Island 2 Steam version launches.
You can check out our verdict on the game via PCGamesN's Dead Island 2 review.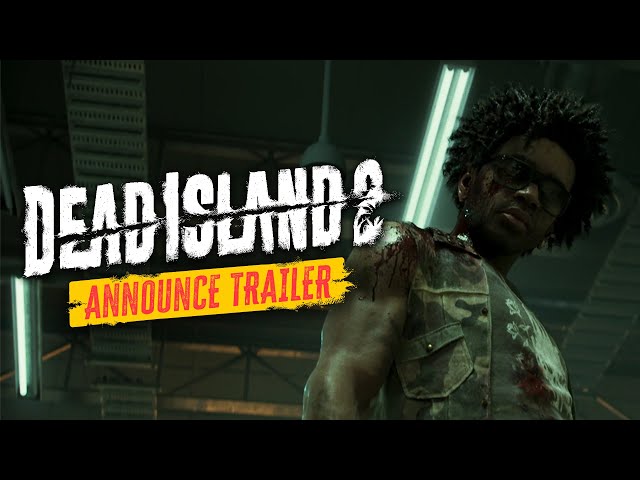 Dead Island 2 trailers
Despite Dead Island 2 being out now, you might still be considering whether to get your own blood-soaked hands on it – well, they will be blood-soaked if you do. If you're unsure, the original announcement trailer is above. More recently, the first ten minutes of Dead Island 2 was released, so you can try it out without actually trying it out.
Dead Island 2 zombies
Infected
Shambler
We're not quite sure how these extremely decomposed zombies fit into combat, as they have never appeared in a Dead Island game alongside the walker, so how they differ remains a mystery. Presumably they're slower, and will make up a large part of the zombie demographic, maybe they'll be harder to take down to counter their slower speed.
Walker
A classic, the Walker is the kind of 'original' Dead Island zombie. Making up most of the zombie population in both Dead Island and Dead Island: Riptide, the Walker isn't particularly hard to combat, but their threat comes in their vast and overwhelming numbers.
Runner
You know in Resident Evil when the odd zombie just absolutely bolts at you out the blue? Well, think of a Dead Island 2 Runner as just that, there may not be as many of them as shamblers and walkers, but those that do pop op will come at you with considerable speed. Thankfully, their appearance gives them away, as you'll be looking at what we assume used to be one of those Californians who run along the promenade every day and use the gym equipment on the beach. Not judging, if anything, we're just jealous. But anyway, keep your eyes peeled, and hopefully you'll at least see these tanks coming in their workout gear and headphones.
Apex
Screamer
Another zombie form you might recognise from previous games in the franchise, the Screamer isn't particularly stealthy, and thankfully you'll hear one coming from a mile away. Trouble is, so can more of the undead, so you can be sure there'll be more upon you once the hear a Screamer's call. Take it out quickly and get the hell out of there.
Slobber
As you can probably tell from looking at the rather bloated form of the Slobber, they're essentially Floaters for those familiar with Dead Island's Banoi region. They're explosive, so you don't want to be too close to them when you take one of these big boys down.
Crusher
These guys are tanks in an altogether different way to the Slobbers. Crushers are absolutely jacked, so watch out for one of them slinging a heavy right hook your way… it might even do more damage than a bite.
Variant
Inferno Crusher
A hot variant on the already terrifying Crusher, the Inferno Crusher is a tank on fire, so put those flames out before they get to close. Just a splash of water – or a chem bomb – should do the trick, turning the heat back down to – well, still pretty damn dangerous.
Spiky Runner
Numb to the pain, in turns out some Runners pick up some extra defence on their travels, like broken glass, jagged metal, or barbed wire. Sticking out of their spiky skin, these objects stop you getting too close, so you probably want to take these guys out from a distance.
Grenadier Walker
Grenadier Walkers are exactly what you expect – explosive zombies. Like standard Walkers they're still fairly slow, so take your time and get ahead of the situation when you spot one of these flesh-eaters, and you can even use them to your advantage – an explosion from a Grenadier Walker could take out a crowd.
Dead Island 2 story
Dead Island 2 is set in a colourful Los Angeles devastated by an outbreak of the undead. The first Dead Island game itself can't exactly be considered dull, with the fictional island of Banoi's crystal-blue seas and bright-green palm trees giving a unique aesthetic over other dark, dingy survival horror games. HELL-A takes this up a notch though, and we'll take pleasure in taking in the sun-kissed scenery as much as squishing zombie skulls.
We assume there will be a vague playable story to accompany the zombie slaying, as there was in Dead Island 2's predecessors, but there's still little information about this so far. The main thing we do know is that the Dead Island 2 slayers have have been bitten and infected, but are somehow immune, giving you a unique power. In Dead Island 2, players will learn how to harness the virus coursing through their veins and use it to breezily destroy countless zombies while on a mission to discover the truth about the outbreak.
Reportedly set a few months after the events of the original Dead Island and Dead Island: Riptide, California is in full quarantine mode with the outbreak stronger than ever.
Dead Island 2 gameplay
The main gameplay aspect fans have been revelling in is Dead Island 2's advanced gore system that has players melting down zombies' skin, punching clean through their skulls, or simply squishing them to a pulp. Deep Silver is also keen to add that this time around, players can enjoy "the most advanced dismemberment system in games." So, maybe wait to play it until after your food has gone down. In an interview with PCGamesN, creative director James Worrall talked about the focus on the zombie bloodshed: "We're going to lean heavily into the gore, but that isn't just for shock purposes. That's because every hit means something, every weapon choice. We focused on the whole game being designed on that up-close-and-personal gameplay."
Speaking of weapon choice, there is a massive pool of the weapons to choose from in HELL-A, from katanas and machetes, to knuckle blades, and a whole bunch of guns (as the trailer points out, this is America, after all), each zombie kill can be completely unique – particularly if you use your most deadly weapon: yourself.
Dead Island 2 features six playable characters that come with their own dialogue and personality. You can customise your slayer's Dead Island 2 skills to suit how you play, taking advantage of the card deck system that will be offered in the game. As we've mentioned above, there's then the small matter of that "z-power", your own, weird, superhuman powers that came with a bite. Let the red mist descend and harness your powers to brutally tear zombies apart with a simply swing of your fist.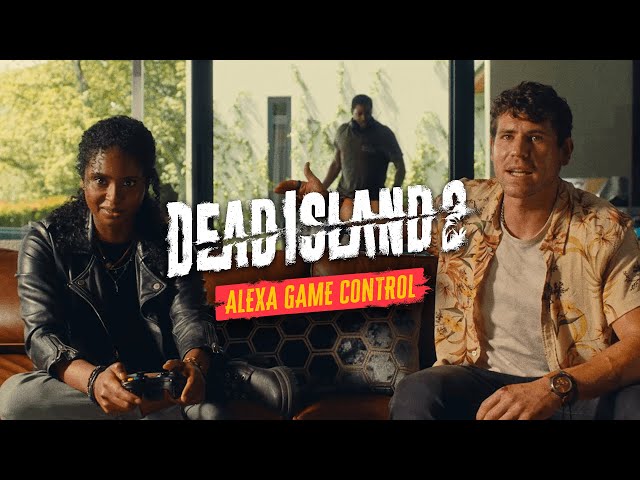 Alexa Game Control debut
Announced at Gamescom alongside Dead Island 2, Alexa Game Control is a new voice-activated gameplay system that debuted with the zombie slasher. Now we've had a chance to play with the mechanic, we know it's set to streamline your FPS experience. Free up your fingers to do more of the hard work by using your voice to swap weapons, and even heckle zombies to grab their attention. While we're actually pretty excited about this immersive new experience, Alexa Game Control is only available in North America so far, with no information yet as to when it rolls out to the rest of the world.
Dead Island 2 co-op
Zombie games offer the perfect environment for teaming up with friends, and while the original had online-only co-op with up to four players, Dead Island 2 drops that number down to three.
Now the Dead Island 2 release date has been and gone, we've got some helpful Dead Island 2 tips to help you slay your way through HELL-A. Again, if you're still on the fence, perhaps finding out how long Dead Island 2 takes to beat will sway you, or change your mind altogether and try one of the best PC games right now, zombies or no zombies.
Additional contributions by Danielle Rose.