The Dead Island 2 release date has suffered at the hands of many setbacks, from jumping between developers, to being hit with delays, and finally to being the subject of circulating launch rumours that didn't seem to come to fruition, until now.
Dambuster Studios has taken over the development of the FPS game, and in August 2022, Gamescom Opening Night Live was treated to Dead Island 2's world premiere with two epic trailers and an official release date. We're here to slash through everything you need to know about the "ultimate zombie slaying experience" coming to PC and consoles in 2023. An actual Dead Island 2 game that you'll actually be able to play. Who'da thunk it?
Dead Island 2 release date
The Dead Island 2 release date is April 28, 2023, and it's available on PC, PS4, PS5, Xbox One, and Xbox Series X|S. This won't sound like shocking news considering everything Dead Island 2 has been through, but the game was delayed after revealing a release date of February 3, 2023 at Gamescom.
An official Twitter post from the devs revealed: "The irony of delaying Dead Island 2 is not lost on us, and we are as disappointed as you undoubtedly are. The delay is just 12 short weeks and development is on the final straight now; we're going to take the time we need to make sure we can launch a game we're proud to launch."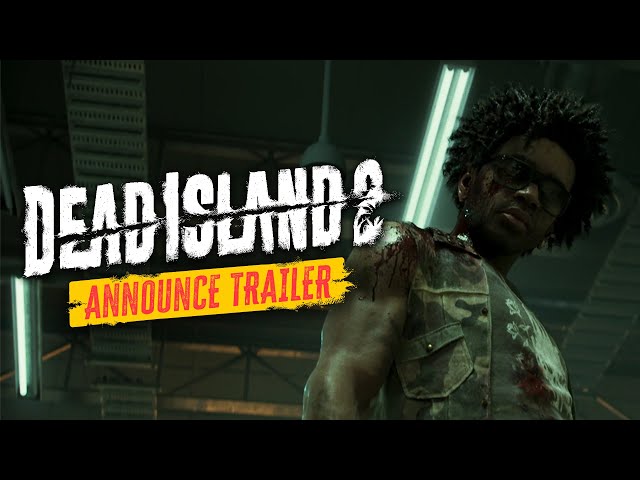 Dead Island 2 trailer
The Gamescom trailer gave players their first look at Dead Island 2, introducing them to the "deadly and charismatic" zombie slayers they would one day get to play with.
Following the delay announcement, the developers were also keen to share that a new trailer and gameplay will premiere across their Twitch, YouTube, and website on December 6 as part of the official Dead Island 2 showcase.
Dead Island 2 story
"See you HELL-A." The slogan for Dead Island 2 reveals that the zombie RPG is set in a reimagined Los Angeles devastated by an outbreak of the undead.
Judging by the Gamescom trailer, the zombie slayers have been bitten and infected, but are somehow immune. In Dead Island 2, players will learn how to harness the virus coursing through their veins as they battle countless zombies while on a mission to discover the truth about the outbreak.
Reportedly set a few months after the events of the original Dead Island and Dead Island: Riptide, California is in full quarantine mode with the outbreak stronger than ever.
Dead Island 2 gameplay
Dambuster Studios has released a gameplay reveal trailer coming in at just under two minutes, showing off what can be expected when the game finally launches. Dead Island 2 features an advanced gore system that has players melting down zombies to their skeletons using chemicals. In an interview with PCGamesN, creative director James Worrall talked about the focus on the zombie bloodshed: "We're going to lean heavily into the gore, but that isn't just for shock purposes. That's because every hit means something, every weapon choice. We focused on the whole game being designed on that up-close-and-personal gameplay."
Publisher Deep Silver has also revealed that Dead Island 2 features six playable zombie slayers that come with their own dialogue and personality. You can customise your slayer to suit how you play by taking advantage of the skill tree system that will be offered in the game. Deep Silver is also keen to add that this time around, players can look forward to "the most advanced dismemberment system in games." So, maybe wait to play it until after your food has gone down.
Dead Island 2 co-op
Zombie games offer the perfect environment for teaming up with friends, and while the original had online-only co-op with up to four players, it seems Dead Island 2 is dropping that number down to three.
The campaign can be played entirely solo, but it also supports co-op play. It's not clear just yet how cross-play works or where in the campaign co-op will become available.
That's everything we know so far about Dead Island 2. If you're looking to hack your way through some of the undead in the meantime, here are some of the best zombie games on PC, or jump into some of the best sandbox games to explore different open worlds.