Death Stranding's PC launch date has finally been announced, alongside one other amazing piece of information: the game is getting a crossover with Half-Life.
Developer Kojima Productions announced the news in a new trailer, which you can watch below. The end of the trailer shows the game's protagonist, Sam Porter Bridges, posing with a headcrab, while a valve can be seen coming out of his head earlier on. The crossover has not been explained in more detail just yet. Interestingly, though, it appears the crossover will come to both the Steam version and the Epic Games Store version.
"The PC launch will also feature a bunch of exciting content and features, including Photo Mode, ultra-wide monitor support and high frame rate, enhancing the Death Stranding experience for our PC players," reads a press release. "We're also thrilled to announce that the PC edition of Death Stranding will also feature content from one of Valve's most iconic franchises, Half-Life."
The same blurb appears on the game's Epic Store listing, suggesting the Half-Life content will not be kept exclusive to Valve's Steam platform. We've reached out to Kojima Productions to clarify.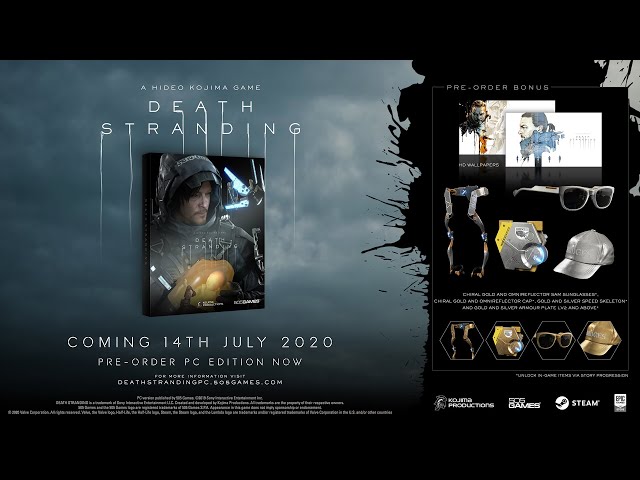 Death Stranding launched for PlayStation 4 in November and will come to PC on June 2, 2020. Aside from the above improvements, the PC edition will also contain a digital version of the game's soundtrack (with 10 unreleased bonus tracks included) and some other goodies like new sunglasses for Sam.
Those who pre-order, meanwhile, will receive a selection of wallpapers and more bonuses such as an in-game gold and silver armour plate.