Three months remain until we can finally play Hideo Kojima's absurdly intricate hiking simulator on PC. The Death Stranding PC release date is officially set for June 2, and pre-orders have gone live on both Steam and the Epic Games Store with a host of early bonuses. PC players will additionally get a Half-Life crossover with some bizarre headgear for Norman Reedus.
The first trailer shows off the new features of Death Stranding on PC, including a full photo mode – already a much-requested feature among PlayStation 4 fans. The mode has all the camera positioning and image effects you'd expect from a modern photo option, including a load of goofy expressions for Sam to make. Like "nah naaah!"
We also see the expected PC features, including "high frame rate" – the YouTube trailer gives us a glimpse of 60fps – and ultrawide support. The PC version also gets a host of in-game items, including extra sunglasses and colours for armour plates and power skeletons, as well as a digital soundtrack and art book. Pre-orders also get a few more bonus skins and everyone's favourite, jpegs – I mean "HD wallpapers."
Check out the trailer below.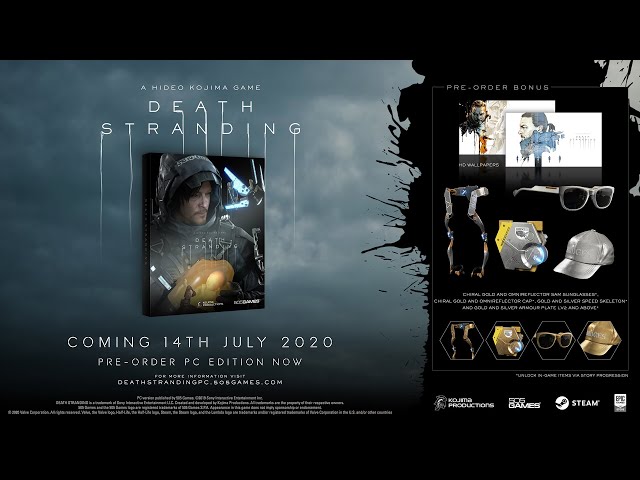 Finally, we can stop asking 'when is Death Stranding coming to Steam?' and just wait out the last few months before Norman Reedus and his funky fetus are upon us.