Matt is having me on. This is surely a joke.
See, Matt got to go to Bungie for the Destiny 2: Forsaken preview event, and the 10-minute gameplay video you can watch below is one of the many pieces of good content he sent back. He's exploring the Tangled Shore – the new open-world location – and at about 1:24, walks through a door into what is definitely the silliest Lost Sector in the game.
In his words, it's "a Star Wars-style cantina, which is very not-Destiny, but is quite fun." There is a dance floor where a Servitor bathes watching Fallen in their life-sustaining ether, and a DJ console that plays – and this is where Matt has clearly tampered with his capture – that naff Paul McCartney song that tied into Destiny 1. A few minutes later it seems to be playing bluegrass music. I swear I'm not making this up.
The rest of the Lost Sector – called the Empty Tank, possibly in reference to ether containers – conceals a fighting arena, where the sector boss watches you kill his dogs. The bastard.
Go ahead and see if you're seeing the same thing as me in the video below. Other highlights include some gameplay with Malfeasance, a new Exotic hand cannon, two new public events (Cryo-Pod Escape and Ether Ritual), and some footage of the new Stormcaller Super.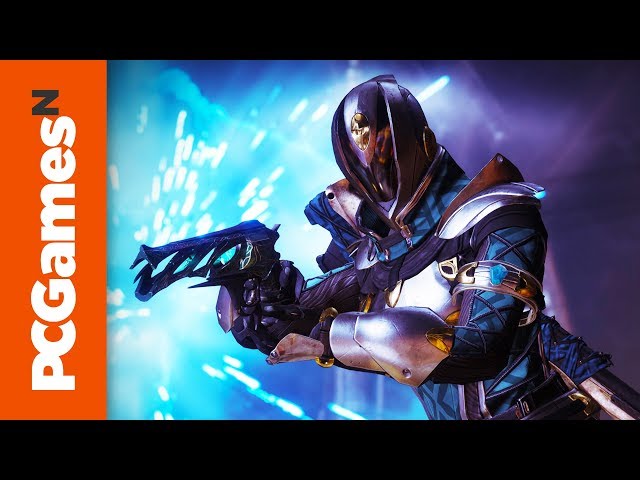 Destiny 2: Forsaken has literally just gone live. Matt's impressions piece should be up on the site now, and we'll have a more thorough review for you in the next few days. Then we'll probably revisit the subject again when the raid unlocks, because we're nothing if not thorough.