For most of 2018, Destiny 2 has been difficult to love. But Forsaken has been a remarkable turnaround, and all the more so for its suddenness. Where Ubisoft's no-less impressive resurrections of Rainbow Six Siege and For Honor were dogged marathons, Forsaken was a dropped bomb. It addressed almost every one of the community's grievances and inverted their perception of the game in one blow.
So comprehensive was the transformation that some aspects of it have gone almost unnoticed. Take single-use shaders, a miserly change from the original game that dominated the news when they were first discovered on Destiny 2's launch. They're still single-use but, as with other gear, Forsaken lets you make infinite duplicates for a tolerable cost once a single copy has dropped for you.
It's almost as flexible as the original's system, and yet there was so much else to praise in Forsaken that it got lost in the noise. The story is the best and darkest that Destiny has yet told (not a high bar to clear, I know). The remixed weapon slots, sensational new Supers, and exciting new Exotics have players feeling powerful again. The Dreaming City, the Last Wish raid, and long-term grinds for 'pinnacle' weapons have added fathoms of depth – or at least activity – to the endgame.
It's not perfect. You can still argue Destiny 2's environments are static, its enemies are unchallenging or poorly differentiated, and that it fails to engage you with its rich lore in satisfying ways. PvP balance has gone out of the window – the cost of reinjecting PvE with madness and power.
Read more: Caroline's game of the year is Artifact
You can still argue it falls short of its potential, in other words, especially if your expectations were set by the promises Bungie made ahead of the original game's release. Among other things, these hinted at deeper roleplaying elements, such as a faction system worthy of the name and player trading.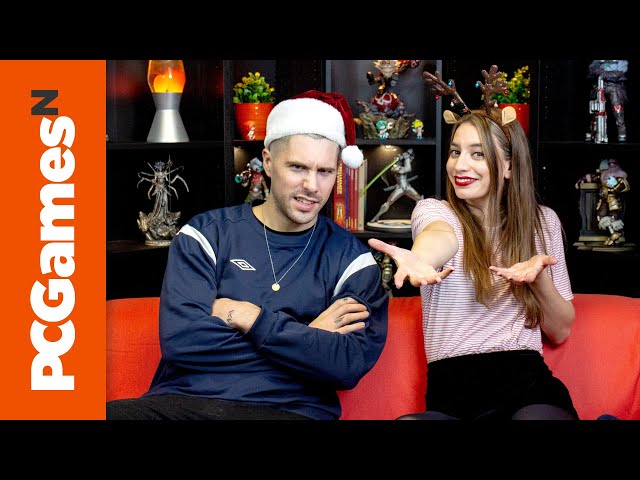 It's past time to accept that Destiny will not meet those expectations, and has not even wished to for years. Forsaken, though, is good enough and substantial enough to step out of the shadow of the original's ludicrous hype. In lifting Destiny from a lower low to a higher high, it has surpassed the much-admired Taken King expansion.
It has surpassed the much-admired Taken King expansion
Now is the moment to consider Destiny 2 for what it has become: a sprawling quasi-social shooter that serves thrilling action gameplay to an impressively broad range of players, from casual to hardcore, time-rich to time-poor.
There's a corner of the internet that will probably always think it's cool to hate Destiny (whether 1, 2, 3, or beyond). I shared their low opinion of Destiny 2 – if not their delight in it – for most of the last year, but no longer. Unless you're determined to stick with a particular idea of what Destiny ought to be, it's no longer possible to argue in good faith that this game is flat-out bad.
Read more: Take aim at the best shooters on PC
Forsaken has also given Bungie's ambitious project a fighting chance against Anthem and The Division 2, which is pretty impressive given how profoundly it pissed everyone off in its first year. This achievement should at least be acknowledged in any conversation about the best or most impactful games of 2018.