Destiny 2 is nerfing some of the game's strongest and most desirable Exotic weapons, including Whisper of the Worm – a prestigious sniper rifle that delighted fans with its surprise arrival in a secret quest last year.
But Whisper is now being nerfed in exactly the same way as its predecessor, Black Hammer, was back in Destiny 1. Landing three precision hits in a row will now instantly refill the magazine from your reserves, rather than generating ammo from nowhere, though reserve ammo is increased to 18 to compensate.
Other notable nerfs include to ricochet damage on Sleeper Simulant – a defining aspect of the weapon, like Whisper's refill ability. Lord of Wolves' PvE damage is down by 20%, and its Release the Wolves perk now triggers by holding reload, rather than automatically on kills. Finally, Ace of Spades has been nerfed in the Crucible – the Memento Mori damage buff is reduced in PvP, and ends if the gun is stowed (though it's active for six shots again rather than five). This is so you can no longer two-tap enemies with the One-Eyes Mask, which is fair enough, really.
A lot of Exotic armour has also been hit, including many which are an essential aid to recharge your Super (e.g. Skull of Dire Ahamkara, Orpheus Rig, Phoenix Protocol, and Gwisin Vest in PvP). Bungie says "orb generation from teammates" is the preferred way to do this, and that these Exotics let you bypass this mechanic – which they kinda do. Head Bungie for a full list of nerfs.
Bungie says it's struggled to balance forthcoming content around these powerful tools, so nerfs are necessary to ensure that Season of Opulence – which goes live on June 4 and features a new raid – can be appropriately challenging. And in fairness, the affected weapons have been in the game since the Forsaken expansion or even earlier. We've had a lot of fun with them already.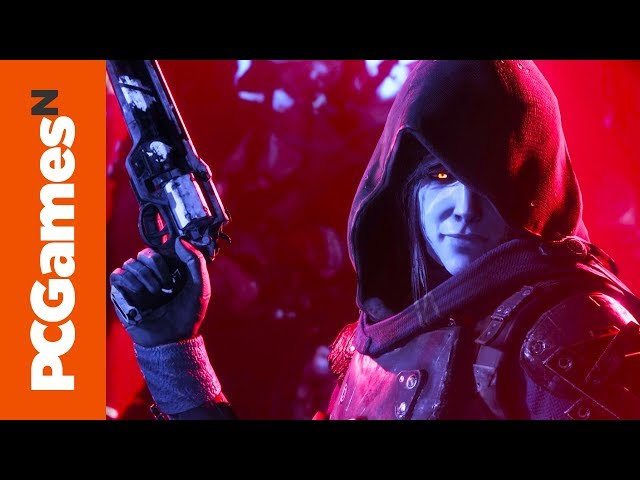 But still… ungh. Getting my Whisper and Sleeper were big moments for me, they got me through Last Wish and many Gambit matches, and they still feel awesome to use. It's painful to think of them being pegged back.
That's only one reason why the response on Reddit has been widespread condemnation on a scale not seen for a long time, with outrage threads filling the 'hot' category for several pages of scrolling. Another is that nerfing fun stuff has been a painful trend that, after Bungie acknowledged it and reversed course with the 'Go Fast' update, many had hoped would remain in Destiny's past. Accordingly, a thread with 3,600 upvotes and counting suggests dubbing the June 4 patch the 'Go Slow update'. Ooof.
For more epic quests with friends: see the best MMOs on PC
A suggestion on the subreddit is to instead buff the under-used Exotics, and Bungie acknowledges this was considered, but: "if we continue to push every weapon up higher and higher, it will be impossible to maintain challenging experiences."
Again, that seems reasonable, and as gutted as I am about my precious Whisper, I don't know if we can call these nerfs a failure until we see the new content, which will certainly include a few more Exotics. Maybe they'll be exciting enough, and play well enough in the new raid, to replace Whisper? Maybe they'll even include old favourites, like Bad Juju, Hawkmoon, or even Gjallarhorn? Personally that'd settle my annoyance, and drag me out of what's been a months-long Destiny hiatus.