The Destiny 2 Navigator is in demand as players continue working through the Destiny 2 Ghosts of the Deep dungeon to earn the coveted Exotic weapon. And, while many Guardians know that completing certain dungeon-related triumphs will increase a drop rate that is otherwise primarily based on RNG in the FPS game, Destiny 2 players have also discovered a hidden way to increase the drop rate that involves doing nothing more than helping your teammates who already own the weapon to earn The Navigator catalyst.
For the trick to work, you must have at least one teammate with the Exotic, and it appears they must not have the catalyst. To earn it, they must go through a series of steps involving Hive Thrall Statues, which is how players earn the catalyst.
Players who are part of a fireteam where at least one member has the Exotic can activate the statue by earning Vestiges in secret areas, dunking them in a Hive statue, defeating enemies, and then DPSing bosses.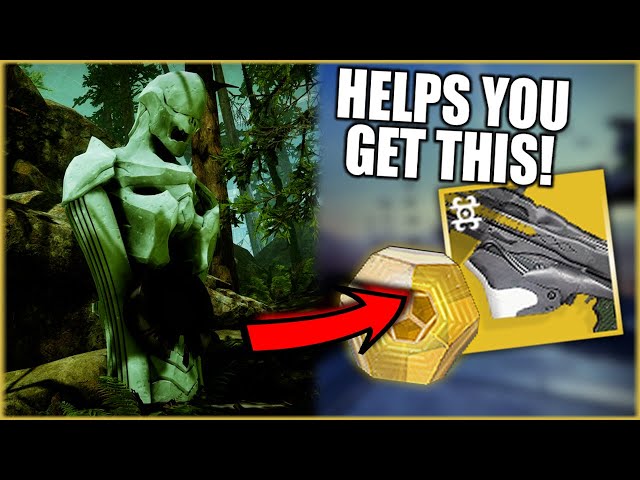 Upon successfully helping their teammates who have the Exotic to complete the secret catalyst activity, Guardians will see a text indicating their teammate has earned the catalyst. The following line of text will say, "Your chance to find the Navigator has increased."
Players only get one chance to drop the Exotic per character each week, so players who assist their teammates in earning the catalyst should do this during their first weekly dungeon run, as it is impossible to earn the Exotic on subsequent runs. It also seems the increased drop rate is limited to the run and won't extend to the following weeks' runs.
This is an interesting approach to increasing drop rates as it is not listed as a Triumph or mentioned otherwise in the dungeon experience. As mentioned previously, certain Triumphs can help players improve their chance to earn the Exotic, but many of these Triumphs can be difficult for average players, such as completing the dungeon solo or on Master difficulty.
Season of the Deep recently entered its second week, introducing the first week of Destiny 2 Iron Banner of the season in the multiplayer game. And, if you're catching up on the game after a hiatus, check out our guide to all Destiny 2 Lightfall Exotics to see what other gear and weapons you can earn right now.