Destiny 2's Root of Nightmares raid is already bugged as players who have previously looted the weekly Deepsight raid chest report that they cannot loot them again even though the game's weekly reset has already taken place. The Destiny 2 Root of Nightmares raid Deepsight chest contains a guaranteed red border weapon from the Destiny 2 Root of Nightmares loot table and ensures Destiny 2 players have a guaranteed opportunity to extract raid weapon patterns once a week. These Deepsight weapons ensure they can eventually craft raid weapons in the FPS game.
"We are aware of an issue where the Deepsight chest in the Root of Nightmares raid will not grant new rewards to players who had already opened it prior to the weekly reset," a tweet from the official Bungie Help Twitter account says.
Red border weapons can also drop from encounters, but it's never guaranteed. Without the Deepsight chest, players could play the raid dozens of times without earning a red border weapon. Players must extract five separate patterns from the different versions of the same weapon to be able to craft the weapon.
While Bungie appears to be working on a fix, the bug is just another in a long line of issues relating to the game's current state. Nimbus, the location vendor for Neomuna, also appears to be bugged, as numerous Guardians have shared they cannot obtain their weekly bounties.
This is in addition to complaints involving an ongoing invisibility glitch and issues concerning mods. While players can expect any game or major DLC launch to contain bugs, the game's $70 price tag, compared with its lacklustre campaign and issues surrounding the game's difficulty, seem to be piling on to the number of reasons the expansion may not entirely be worth the cost except for the most dedicated players.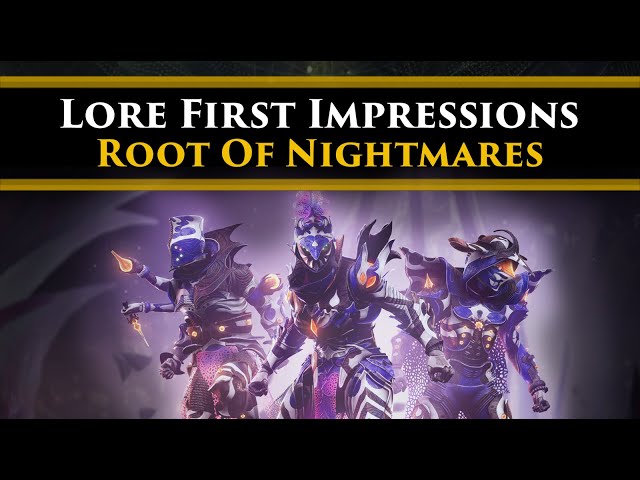 Overall, players have mixed feelings about the raid. While it is comparatively short compared to previous raids and contains a final boss mechanic that seasoned players can bypass, it's also beautifully designed and versed in environmental storytelling that gives players insight into Nezarec and his role as a disciple of the Witness.
YouTuber and Destiny 2 lore expert Byf broke down the Root of Nightmares raid lore in a half-hour video (embedded above), noting how the fireteam's actions of transferring Light and Dark energy seem to impact the environment around them.
While the multiplayer game's newest expansion has some disappointing moments as we shared in our Destiny 2 Lightfall review, there's still plenty to discover in Destiny 2 season 20. Check out our Destiny 2 Lightfall Exotics list to see all the unique Exotic weapons and armour you can earn this season.