Destiny 2 Season of the Deep reveals shared as part of the weekly This Week at Bungie (TWAB) series highlight new Destiny 2 Strand Aspects and major economy overhauls in the popular FPS game. Season of the Deep is the name for Destiny 2 Season 21 and begins on May 23.
The season introduces three new Strand Aspects. The Hunter Aspect is Threaded Specter, allowing the character to create Strand decoys that detonate and release Threadlings. Titans get the chance to equip the Flechette Storm, which allows Guardians to slide and leap into the air, knocking down targets and then "launch a cluster of damaging, Unraveling projectiles." They can repeat this charged melee to chain additional throws. Finally, the Warlock Wanderer Aspect allows Tangles they throw to attach to enemies and detonate, while Threadling final blows will also create a Tangle.
The TWAB also references a previous blog post that listed additional updates that will increase Fragment slots for some Aspects, increases to PvE Super damage resistance, and tuning updates for many Supers across Destiny 2 classes and subclasses.
The Bungie team also covers some economy updates for Exotic focusing. The post notes that "your Exotics should roll consistently higher stats, and with more frequent individual stat spikes starting in Season 21." Average stats should now be in the mid-60s.
Regarding Deepsight focusing, the team says, "we will be adding the ability to electively activate Deepsight on weapon instances to obtain pattern progress." On top of this, the post adds that "Legendary Shard costs will be removed from all crafting components."
It also outlines a new system in which completing Triumphs for raids and dungeons will boost players' chances of earning Exotics for those activities. Finally, it shows off changes to the Destiny 2 Trials of Osiris loot pool and some updates to the overall game mode.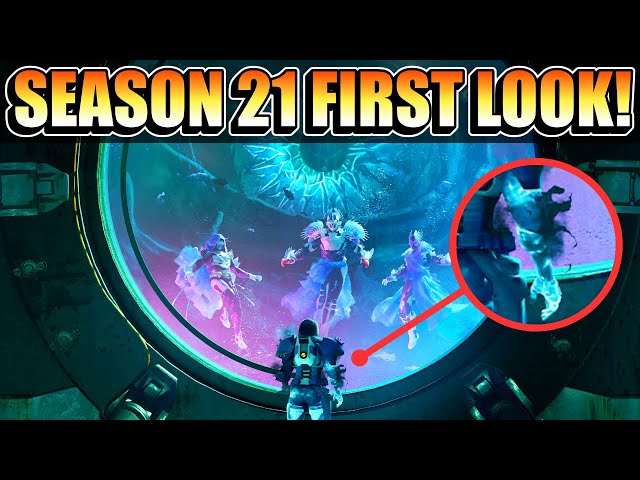 With Destiny 2 season 20 coming to an end, be sure to get your hands on all Destiny 2 Lightfall Exotics in the multiplayer game so you can jump right into Season of the Deep without drowning because you missed out on the game's best loot.