The Season of the Drifter is set to launch in less than two weeks, and the folks at Bungie have sat down to provide some more details about what to expect when it starts up March 5. You can expect some significant changes to Gambit, as well as some changes to linear fusion rifles, shotguns, and a certain Titan exotic.
The marquee change in the latest This Week at Bungie is likely the changes the Gambit team is making to the PvPvE mode that was introduced with Forsaken last year. When Season of the Drifter starts, the blockers you'll spawn by banking motes of light are going to be different, giving players more incentive to save up for the big ones.
The small blocker you'll spawn in the enemy area for banking five motes of light is changing from a Phalanx to a Taken Goblin with less health. The medium blocker will henceforth be a Taken Captain, replacing the Knight, and the large blocker will be a Taken Knight, replacing the Ogre. Both the Captain and the Knight will have more health than the original blockers, making it worthwhile to save up motes – Goblins don't tend to slow most players down much.
In the week leading up to the start of the Season of the Drifter, you'll be able to earn triple infamy in Gambit matches. That event starts February 26 and runs through March 5.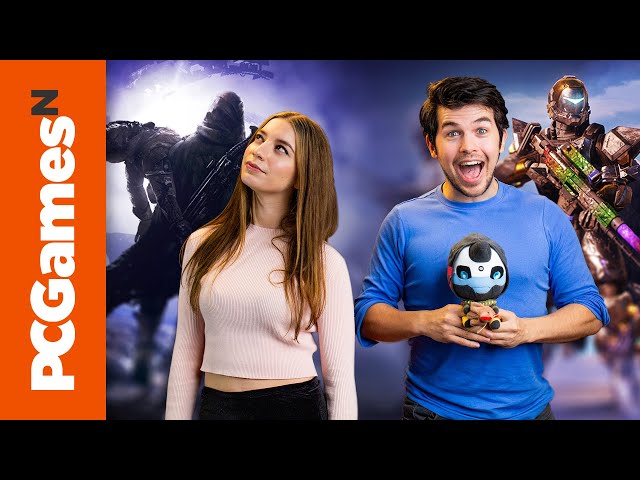 Season of the Drifter will also introduce some weapon rebalancing. Bungie is introducing some adjustments to the aim-assist values on linear fusion rifles to make them a bit less ridiculous at long ranges – particularly the Queenbreaker, which had wound up with more than twice the amount of aim assist it was meant to have. Bungie says it is reducing overall linear fusion rifle effectiveness at long range, but adding a 10% damage buff in PvE to make up for the change.
More on Destiny 2: Find out where is Xur this weekend?
When Forsaken came out last year, Destiny 2's shotguns became fun to use – and it turns out, they're now a bit too much fun, thanks to the Full Auto perk, which Bungie says effectively doubles any shotty's damage output and became so desirable that it was no longer a matter of choice.
To counteract the extreme efficiency of Full Auto, Bungie is making the following changes:
Shotguns (with the exception of the Legend of Acrius) are getting a PvE damage multiplier, which will double their damage
The rate-of-fire bonus for Full Auto is being decreased from +100% to +10%, and it will no longer increase pellet spread
In Crucible, shotguns one-shot kill range has been reduced
Ammo reserves are being reworked to make up for increased per-shot damage output
It's not exactly a nerf, since shotguns' inherent damage is getting increased so as to provide the same damage efficiency. Instead, Full Auto is being made much less critical – almost to the point of not being useful at all.
Finally, the long-anticipated nerfs to the exotic Titan helmet One Eyed Mask are on the way with Season of the Drifter. Titan mains will probably be happy to find out that the changes aren't as bad as some feared: the Mask's Mark of Vengeance is being reduced from 15 seconds down to eight seconds, and now instead of instantly refilling a player's health after a successful kill, health will replenish over time along with the overshield. Last but not least, Vengeance won't trigger while using a Super – Bungie says this was making Supers "far too potent."
Expect these changes to show up in Update 2.2.0.