A new Destiny 2 Strand subclass trailer sheds some light on how Guardians will become endowed with the Darkness subclass upon the Destiny 2 Lightfall release date and offers some insight into the abilities for the game's Warlock, Hunter, and Titan subclasses in the FPS game. Released alongside a blog post that covers the Strand subclass, the Weave, and the threads that hold it together in detail, the trailer depicts Osiris, recently awakened from his slumber by a tea made from the Relics of Nezarec, explaining Strand to Destiny 2's Young Wolf.
"Strand flows through you," the Warlock and former Vanguard Commander says to the Guardian, "as it flows through everything."
"Now is the time to lean into using Strand," he also says. "Not back away from it."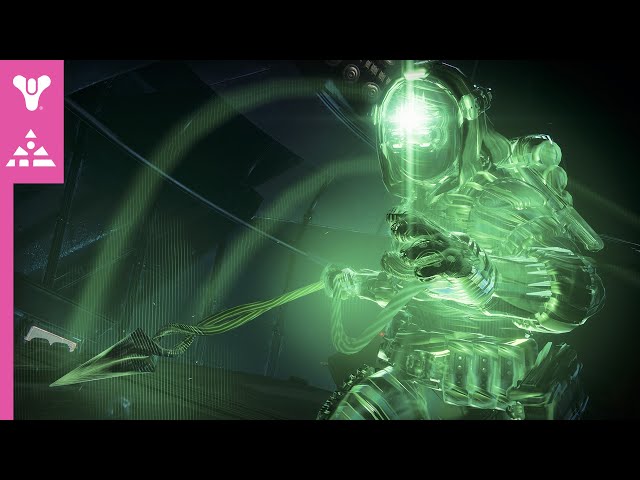 This snippet provides an ominous message about what players can expect from Lightfall and Destiny 2 season 20. The DLC's name alone implies that the Traveler will fall or otherwise be unable to produce Light. In the trailer, Osiris may be alluding to the need to use Strand in the absence of the Light.
Further, at one point, Osiris looks on to the city of Neomuna to see it targeted by a volley of projectiles descending from the sky.
The trailer provides at least a partial answer to player questions about how Guardians will obtain the Strand subclass, which is born in Darkness, like Stasis. Players also know that due to the period in which Savathun possessed his body, Osiris is aware of an otherwise unknown refugee hub for people who escaped the Collapse, which is highly likely to be the city of Neomuna.
Rasputin appears to be the only other character in the game aware of an unknown city. In the current season storyline, Ana Bray revived Rasputin from his weakened existence in an engram. She transferred him to an exo body once possessed by her grandfather, Clovis Bray. The AI Warmind will now likely also play a role in leading players to Neomuna that Bungie has been keen to highlight.
The trailer also explains why Osiris may become the Guardians' world vendor on Neomuna. While presently unconfirmed, astute observers noted his banners in the background of previous promotional materials.
Additionally, Bungie's most recent trailer offers a solid glimpse of the forthcoming Strand subclass abilities for the Titan Berserker, the Hunter Threadrunner, and the Warlock Broodweaver.
With so much to look forward to with Lightfall, you'll want to be sure you're also caught up on everything new in Destiny 2 season 19, such as the Spire of the Watcher dungeon and the Revision Zero exotic quest. And, if you need a solid build to help you through endgame content for one of the best multiplayer games on the market, you'll want to see our Destiny 2 best builds guide for some solid ideas.