May 11 – Updated with comment from Bungie.
A Destiny 2 weapon swap fix designed to prevent players from leveraging an exploit that allowed them to use a Destiny 2 slug shotgun glitch to deal massive damage has outraged some Guardians, despite its minimal impact on the majority of the FPS game's playerbase.
Yesterday, the Bungie team rolled out Destiny 2 Hotfix 7.0.5.3, which notes under the heading "Gameplay and Investment" that the team has "Fixed an issue where swapping from a slug shotgun to another shotgun could allow massive damage output."
"There is now a two-second window where a weapon cannot be fired after swapping to it from the inventory screen," the post continues.
While two seconds doesn't seem like an extreme amount of time to wait for a weapon swap upon changing a weapon in the player inventory menu, it is still notable during gameplay. The fix caused an uproar among some Guardians, particularly as it applies to all weapon swaps, not just slug shotguns. This means it also applies to Destiny 2 Loadouts swaps as players must wait two seconds after swapping their Loadouts to fire any weapons. Further, it applies to the Destiny 2 Hunter Solar Golden Gun, which, despite being a Super ability, is technically a gun.
Speedrunners and players who had mastered the art of rapidly swapping weapons in higher-tier activities seem particularly concerned, as slower weapon swaps could cost them valuable time and damage per second even if they weren't leveraging the exploit for these activities.
However, the fix itself is unlikely to impact the vast majority of players, as it will only impact Guardians who play with enough skill to where a two-second weapon swap timer could seriously impact their gameplay. Many players rarely switch weapons once they've begun an activity, and even players who do change out frequently generally do not do so in the midst of high-intensity combat situations.
Some players pointed out that this change seems like an unusual way to resolve the issue. However, it seems reasonable to suspect that more complicated fixes such as reworking slug shotguns to prevent the glitch may have been more cost-intensive overall for a fix that impacts only a fraction of the game's playerbase and should not have a bearing on players' abilities to complete activities, Triumphs and fulfil other associated goals in the game.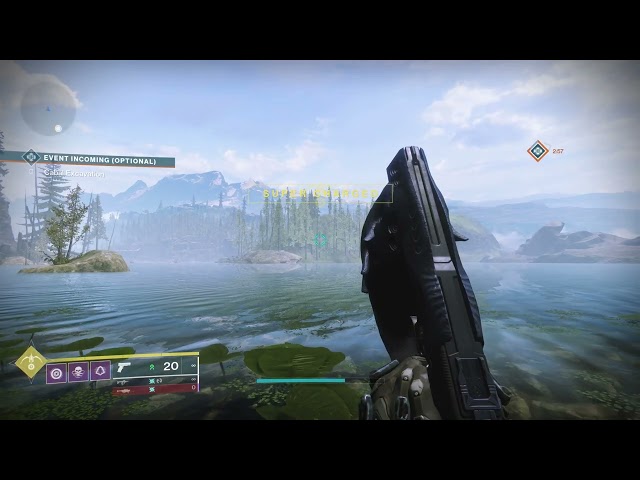 In the past, Bungie has suggested some fixes are more technically complex than they might initially seem, which a team member brought up in explaining why Sparrows won't get faster in the game anytime soon. Bungie has not shared whether this is a temporary fix as the team works on a more concrete solution.
Update – May 11: Bungie has provided some additional context on this change. The team says, "The shotgun exploit wasn't the only issue we were seeing and to safely fix the underlying problem we needed to introduce a global firing delay when swapping weapons via the inventory screen."
As for why the wait is as long as it is, the team explains, "Due to the networking differences across players and environments, we couldn't guarantee the shortest possible delay would address the exploit." Fortunately, after further testing, it says the plan is "to reduce the weapon swap delay to about one second shortly after Season 21's launch later this month.
As the company tends to be highly responsive to player feedback, it seems likely it will take such feedback into consideration as it continues to mould its popular live-service game into Destiny 2 Season 21. And, with the next season right around the corner, you'll want to get your list on all Destiny 2 Lightfall Exotics so you can jump into Season of the Deep with all the goodies you need to make the most of the season from day one.