Capcom has been making the PC a priority platform for its business, and the results seem to be paying off. Devil May Cry 5, which launched March 8, has already beaten the new Resident Evil 2 in concurrent players on Steam, making it Capcom's second-biggest PC launch ever, after last year's Monster Hunter: World.
Resident Evil 2, which launched January 25, hit an all-time concurrent player peak of just over 74,000 on Steam. In less than 48 hours, Devil May Cry has seen a peak of 88,735 concurrent players, as Twisted Voxel reports.
Both of those are far behind the peak concurrent player count for Capcom's Monster Hunter: World, which has topped out at 329,333 players on Steam shortly after its release in August. There are a couple important differences between the games – Monster Hunter: World is a co-op multiplayer game, while Devil May Cry 5 and Resident Evil 2 are both primarily single-player experiences. The PC version of Monster Hunter also came out nearly eight months after the console edition, giving it its own sales window.
But now they've all done well on PC, and as Capcom COO Haruhiro Tsujimoto observed last month, the company recognizes the importance of the PC and its share of overall sales has been steadily improving, as per reporting by Dark Side of Gaming.
Capcom has had a pretty banner year – it was MetaCritic's best-reviewed publisher of 2018, and we thought Monster Hunter: World was one of the year's best games.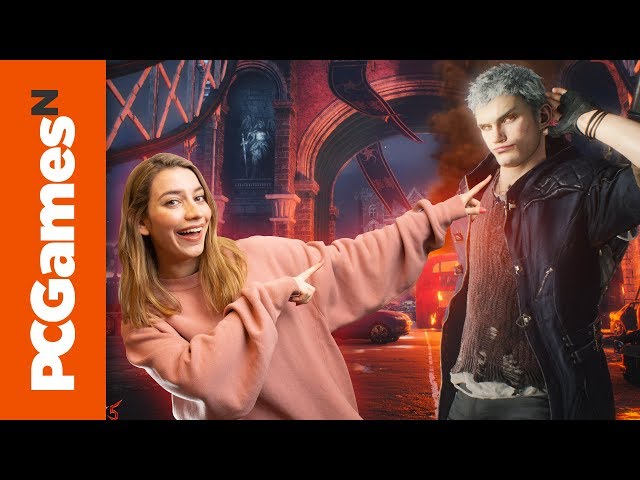 This year, Resident Evil 2 drew positive reviews from critics (including our Chris, who gave it a strong 8) and fans, and Devil May Cry 5 seems to be doing even better.
Read more: Here's our Devil May Cry 5 review
We've been enjoying Devil May Cry 5 quite a bit here at PCGamesN. But what's even more encouraging than getting SSS ranks slicing up demons is the fact that Japan's biggest publishers are coming around to the idea that strong PC ports of their biggest titles are probably good for business.