Star Wars meet Devil May Cry 5 sounds like a pretty fun mix, if a little surprising. One creative modder has given V, a playable protagonist in Capcom's hack and slash game, a Sith makeover – specifically, they've turned him into Kylo Ren. And the results are actually pretty convincing.
Making the most of V's dark, mid-length hair – not dissimilar from Ren's – creator Nxus64 has made a mod (spotted by IGN) that kits him out in Kylo Ren's robeless outfit from the Star Wars: The Force Awakens film. It even includes the Sith lord's signature red crossguard lightsaber. The creator says the outfit was "ripped" from Star Wars Battlefront II by another user, so it's an authentic recreation of Kylo Ren's black sith garb.
In a video showcasing the mod, which you can check out below, Kylo Ren almost seems a good fit fighting off the game's otherworldly monsters against the moody backdrop of the city. It looks like Ky-V Ren is pretty brave too, as he appears to hold his lightsaber halfway up the 'blade', which I'm guessing would hurt. A lot.
If you're keen to see V's makeover in action, check out the video below.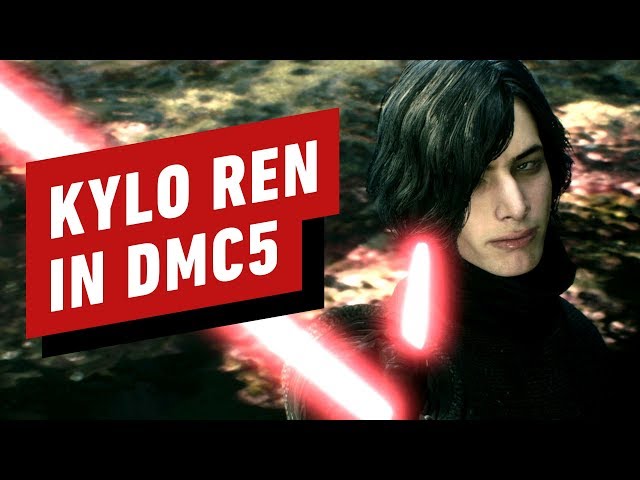 If the idea of importing the Supreme Leader of the First Order – or at least his cool clothes and lightsaber – into your game sounds good, head over to Nexus Mods and grab his garb for your game.
Top image credit: Nxus64/Nexus Mods