Dirt 5 is official, and it looks terrific on next-gen hardware. Codemasters teased the debut of a brand-new Dirt experience recently, and this is our first look at it – the game is being developed by a separate development team from the one which made Rally – and a third Dirt Rally title is also on the way at some point in the future.
Dirt 5 will take us to locations including New York and Norway. The new tracks are hand-crafted, and will feature multiple seasonal variations – including snowy winter and summer versions. This is also supposed to feature the biggest selection of cars Dirt has yet seen.
The career will provide more choice in how you move forward – and both career and arcade mode will allow for four-player split-screen. Real-world sponsors will help you through the career, and you'll be guided through all this by the voices of Nolan North and Troy Baker, because what racing game wouldn't benefit from a bromantic frenemy rivalry?
You can check out the full trailer, in all it's ray-traced glory below.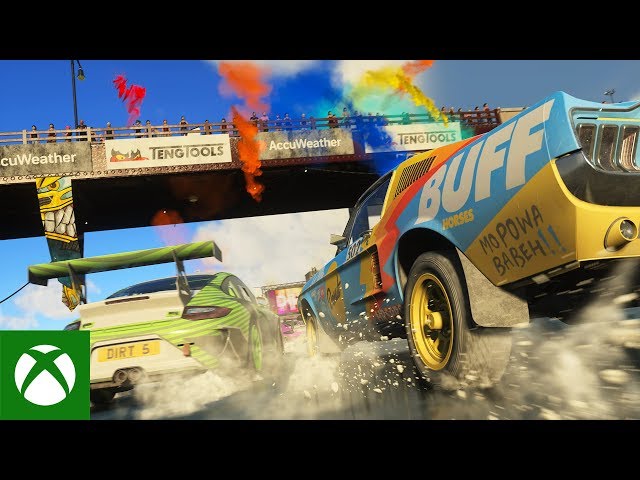 "As a studio, we are big fans of DiRT 2 and 3″ Robert Karp, DIRT 5 Development Director at Codemasters, says. "This game is our homage: a bigger, amplified DIRT off-road experience in a setting that is alive, challenging and fun.
"Whether you want to compete against the AI on some of the world's most challenging environments or play a four-player split-screen game with your friends, DIRT 5 has you covered."
It certainly looks exciting, even if we're more in love with Dirt Rally than the main series these days. But having seen those reflections and lighting effects, that may be about to change…