If you love great free games, you're in luck. For the next few days, one of the best in the stealth and immersive sim genre remains free on the Epic Games Store, with absolutely no strings attached. From publisher Bethesda and Redfall developer Arkane, this is undoubtedly one of the best spin-offs and standalone side-sequels ever released, as yes, Dishonored Death of the Outsider is free right now.
As far as free stealth games go, getting anything Dishonored related is an excellent deal. While it's not the fully-fledged release of Dishonored or its proper sequel, Death of the Outsider still tells an excellent story and provides all the immersive sim hallmarks you'd expect: open-ended sandbox levels, a veritable treasure trove of weapons and abilities for any situation, and choices that can impact the world and narrative.
That said, the Epic Games Store is offering up the shortest, most linear, and most focused game in the Dishonored series. It's not as expansive as the two mainline games, but it's worth your time.
Costing $29.99 USD (£24.99) normally, Dishonored Death of the Outsider is a free game until February 9, so grab it while you still can. Dishonored 2 is also still free with Prime Gaming, so you can get two of the three games in the series at no extra cost.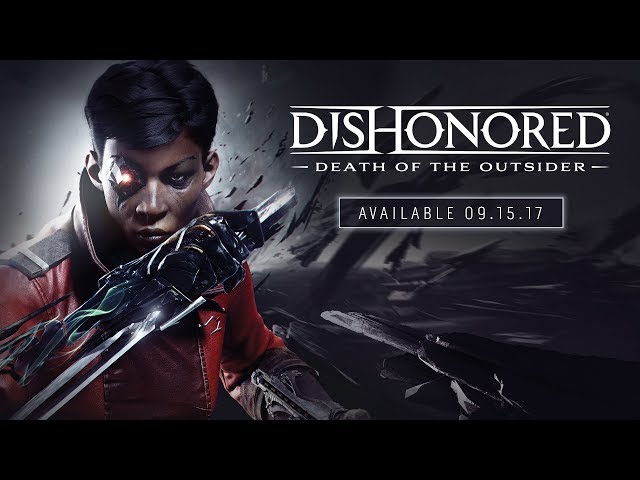 Without spoiling too much, Death of the Outsider wraps up Dishonored 2 as you take control of a side character, Billie Lurk, and aim to, well, kill the Outsider. The Outsider is the one who gives the player their powers in the Dishonored series, and is responsible for unleashing hell on the steampunk society of Dunwall.
If you've played some of the Dishonored games, or other similar immersive sim titles from Arkane like Prey and Deathloop, but missed Death of the Outsider, I cannot recommend it enough. It has a great amount of freedom and choice, and re-embraces the excellent cityscape Arkane created.
You can find Dishonoured: Death of the Outsider over at the Epic Games Store.
In the meantime, you can check out our list of the very best open-world games, with Dishonored's level design potentially opening you up to bigger worlds.