Disjunction is an upcoming cyberpunk role-player that plunges you into a retro-futurist New York City's underworld to solve a far-reaching mystery. With "hardcore stealth-action mechanics," a "reactive story where your choices have real consequences", and "challenging stealth-action gameplay that lets you play the way that suits your style", it's kind of like Cyberpunk 2077 mixed with a dash of Hotline Miami and Deus Ex. Speaking of which, dev Ape Tribe Games has got some exciting news to share – new artwork created by Mankind Divided's executive art director.
Ape Tribe and publisher Sold Out have just revealed Disjunction's brand-new artwork and logo, which have been designed in collaboration with Deus Ex: Human Revolution and Mankind Divided's art director, Jonathan Jacques-Belletête, and videogame illustrator Isago 'ISA' Fukuda.
According to a press release, Jacques-Belletête has created and supplied artistic direction for Disjunction's new key art and logo, while Fukada's brought the ideas to life – and as you can see below, the Deus Ex-reminiscent undertones make a great fit with the cyberpunk RPG game's themes.
Take a look at the new artwork and logo below:
"Disjunction explores similar themes to Deus Ex, so I was thrilled to provide some new artistic direction for the game's key art and logo," Jacques-Belletête says. "Working with JJB has been an honour," Fukada adds. "I've always admired his work, so to collaborate with him on Disjunction has been very exciting. I hope players enjoy the art that we have created together."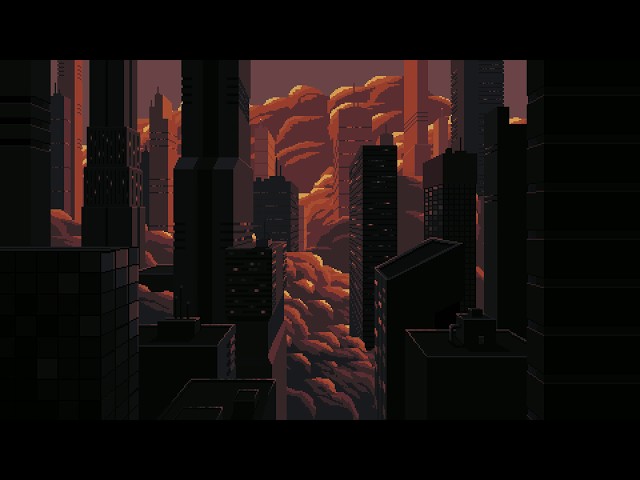 "The opportunity to collaborate with Jonathan really has been a dream come true," Ape Tribe co-founder Erwan LeCun says. "Not only has Deus Ex been a huge inspiration for us during development, but we are all diehard fans of the series, so to have both him and Isago provide their artistic talent to Disjunction has been fantastic."
Disjunction is due to release sometime in 2020, and you can already dive into a playable demo on Steam if you're keen to give it a go and learn more.