Between 2010 and 2014, Distant Worlds went from being a rough and ready space game to one of the best 4X games you can find with the release of Distant Worlds: Universe.
Its modest 2D graphics and clunky interface may betray old-school design roots, but you won't find a more rich and detailed romp into a strange and hostile galaxy. So, you can probably imagine our excitement when we learned that Distant Worlds 2 was a thing. We've known about its existence for some time now, but publisher Slitherine only officially confirmed it for the 2021 release slate late last year.
We're here with an exclusive first look at how the development team have tackled making the sequel, especially considering strategy games and the 4X genre in general have moved on in the past decade. Rivals like Stellaris will certainly have had an impact, and there has been a constant stream of indie and mid-tier space strategy games as well that have been decent, but nothing to write home about. The pressure will be on to deliver.
According to the info sheet we've been given, the team looks like it is giving it as good a shot as it can: a new 64-bit 3D engine will give it a modern look, but also help deal with an old issue where the game would struggle to handle very large galaxies (up to 2,000 star systems).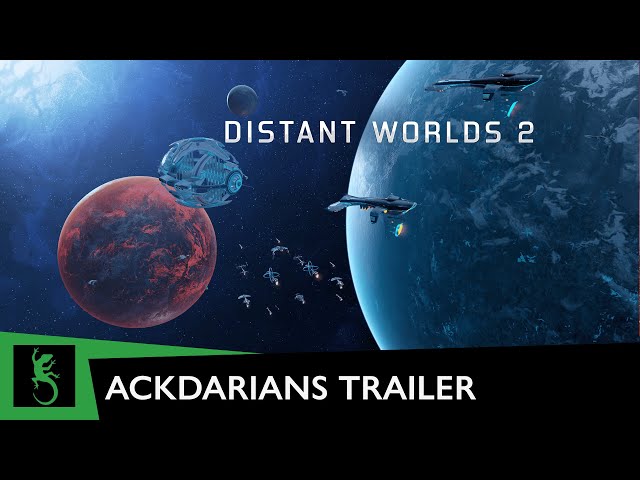 There will be seven playable factions at release, which cover a wide range of government types for replayability. An improved AI will go hand-in-hand with a new diplomacy system, and the granular resource system has also been expanded. The devs have created more things to exploit and create, although raw resource nodes in general are less abundant and will require a bit more effort to extra.
The thing I also enjoy about these kinds of games is designing your own ships, and the ship designer has also been rendered in 3D. It's one of the few areas of the game that will totally take over your screen, as the rest of the UI and sub-menus have been designed to complement the galaxy map, rather than overtake it.
Buy now: Pick up Distant Worlds: Universe today.
One of the truly unique aspects of Distant Worlds was that it fully simulated the private sector. While you will build the mine, it is private enterprise that handles the transport of cargo. Private shipping can also handle colonial migration and things like tourism, and if you allow it they can colonise for you. This is coming back in Distant Worlds 2, along with its intelligent automation options so you can opt to only look after the bits you want to. There was even an option in Universe where you could leave the entire game to the AI, letting you zip around in a single ship to give you a more focused, roleplaying experience.
There is quite honestly too much information to parse all in a single article. We've yet to even look at things like the in-game editor, the tutorialisation, the story line, combat, characters… This doc is, like, nine pages long.
Slitherine will be revealing most, if not all, of these details and doing its own live demonstration of the game in action on the company's Twitch channel, which starts at 5pm GMT. You can watch the action here:
In the meantime, put this one on your watch list. Stellaris represents a high-point in space 4X design, but its throne is by no means secure. Distant Worlds 2 is a very credible contender, and we can't wait to see more.
Distant Worlds 2 is due out before the end of 2021, although there's no firm release window at the time of writing. It will release on PC via Steam and the Slitherine store.