Larian Studios has announced a new game based on the universe surrounding Divinity: Original Sin. Divinity: Fallen Heroes is a tactics-based game with RPG mechanics, which Larian says will "continue the story" of Original Sin 2.
You'll be in charge of the Lady Vengeance, a flying battleship in which you and your crew – many of whom featured in Larian's previous venture – travel between "over 60 hand-crafted missions." The choices you make in those missions will have an impact on your narrative experience, as your troops react to your decisions.
Put simply, Fallen Heroes looks quite a lot like XCOM-style turn-based combat within Divinity's fantasy setting. You can take a look at that in the trailer below, but there are plenty of new additions worth noting. Gunpowder has arrived in Rivellon, giving you access to an impressive arsenal of firearms, and there'll also be the new Sulfurium surface alongside oil, water, Fire, Ice and Poison, which seems guaranteed to go off with a bang – so maybe don't get too close.
You'll be able to play Fallen Heroes as either a single-player experience or in simultaneous combat. Either way, you'll want to make sure you come out on top – dead heroes will be dead lost forever, and too many defeats will see your crew lose hope and abandon the Lady Vengeance for good.
You can take a closer look at Fallen Heroes in the trailer below: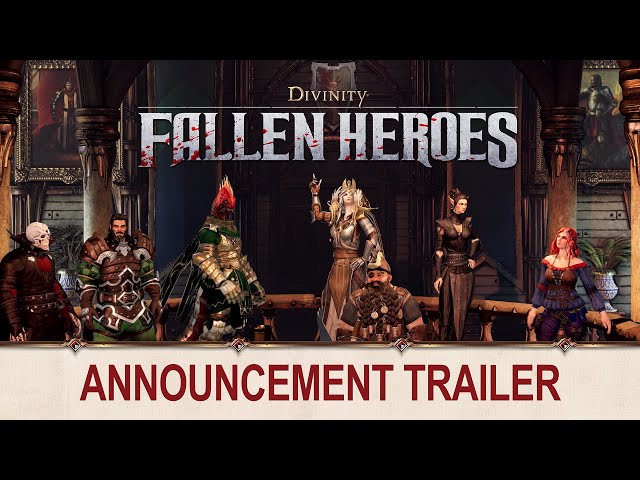 Larian says that it's partnered with Logic Artists for the game, which is due to release later this year. If you happen to be heading to PAX East later this week, you'll be able to check the game out for yourself at Larian's booth.