The Divinity: Original Sin board game hasn't yet arrived, but it already looks like a sequel of some sort could release one day. That's according to Kieron Kelly, producer at developer Larian Studios, who who says there's "potential" for a follow-up.
In a hands-on look at an early build of the tabletop game inspired by Larian's RPG games series of the same name, PCGamesN got the chance to hear about the game's 'Chronicle System.' This tracks players' progress through the game. Responding to a question from another outlet about this, Kelly talks a little about how the system works and the possibility of creating a sequel, which he says is "a potential." He also suggests that this could be more of a content-based sequel.
While it's not a confirmation that a sequel to the game could arrive in the future, it sounds like it's something the devs have at least been thinking about – and it could potentially be in the form of more content for the game.
The Divinity: Original Sin board game has been crafted by Larian and a partner company, Lynnvander Studios. It launched with a Kickstarter campaign, with an original target funding goal of $160,000, but it reached that in just four hours, and is currently sitting at over $1,000,000 at the time of writing. Phew.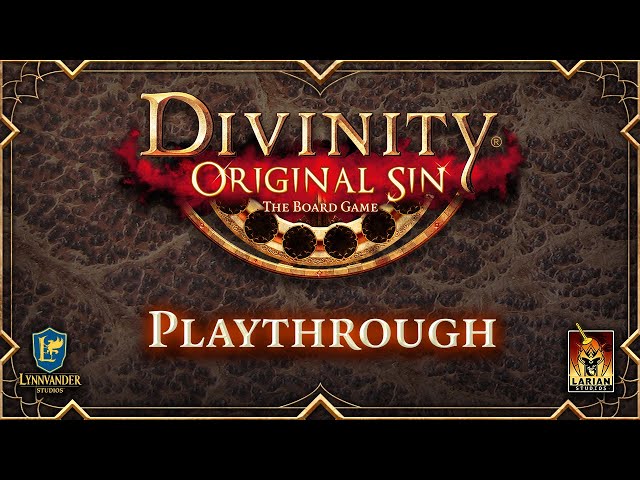 It was already funded before the Kickstarter campaign, but the aim of the crowdfunding is "expanding the game's content as well as engaging with community input." There are some stretch goals you can check out here.
If you're keen to see what the Divinity: Original Sin board game will bring, check out our very own Rich Scott-Jones' take on an earlier build, which the folks at Larian let us try out. He calls it "wonderfully familiar" and a "game that plays uncannily like its inspiration, even in another medium."