Another of PC's big RPGs heads to the Nintendo Switch. Earlier this year it was announced that The Witcher 3 will be making a leap over to the handheld console later in 2019. Now, Larian Studios' 2017 RPG masterpiece Divinity: Original Sin 2 has just landed on the Switch – and best of all, it has Steam cross saves, so you'll be able to hop between the two as you like.
Kieron Kelly, producer at DOS2 developer Larian Studios, has celebrated the Switch release on Twitter, saying "'will it come to Switch?' is one of the most common questions I've been asked in the 2 years since DOS2 launched. Delighted we can finally say it's OUT NOW." Excitingly, he also reveals that it's "got Steam cross saves. So you can play on PC or the Switch interchangeably!"
Happy news for fans of the game, which released in 2017 to critical acclaim, who are keen to take their Shadowblades, Battlemages, Rogues, and Rangers with them on the go. The cross saves will let you download your save files from Steam and pick them back up on the Switch, as well as the other way around.
Larian Studios has posted an announcement trailer for the Divinity: Original Sin 2 Definitive Edition Switch port on YouTube, which you can check out below.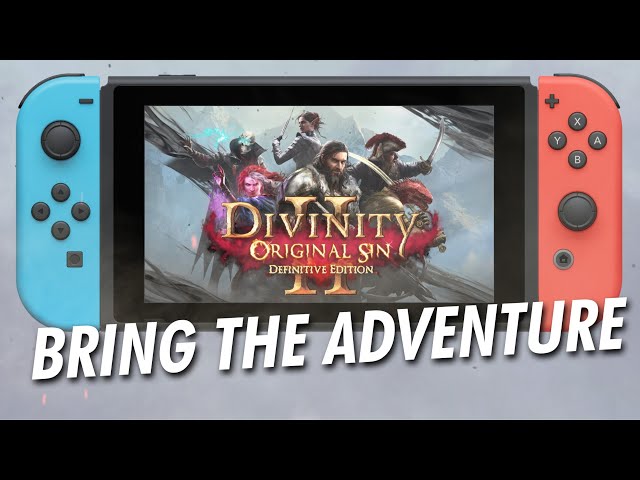 The Definitive Edition includes "all current and to-be released DLC no matter where you buy it, or how you choose to play" according to the video's description. Plus, at the time of writing all three editions of DOS2 (Definitive, Divine, and Eternal) are currently discounted on Steam at 40% off, so if you're thinking of jumping in, now might be the time to do it.
You can grab Divinity: Original Sin 2 Definitive Edition for the Switch on Nintendo's store now.