What is it about dodgeball that lends it to zany adaptation? The real pros of the sport have had to take a backseat to the image of them that Hollywood has manufactured – fictional legend Patches O'Houlihan hurling wrenches at Vince Vaughn to improve his reflexes.
Dodgebrawl thrives on a similar sort of absurdity. The party game takes dodgeball out of the gym and onto the streets and, uh, graveyards of the city. This is an adaptation in which O'Houlihan's sage advice – "If you can dodge traffic, you can dodge a ball" – comes in handy as speeding cars careen across the multiplayer arena. The balls are just as deadly, too, sending you ragdolling over the scenery if you catch one in the chest.
The enthusiastic interpretation proved popular at EGX this year, winning the public vote at the show's Tranzfuser stand, where the work of several budding UK indie teams was showcased. Those players would never have guessed that Dodgebrawl had been rebuilt from scratch in Unreal Engine 4 just a few months earlier.
Falling down
"The main inspiration for our game was Gang Beasts," team leader and level designer James Thomas tells us. "The fact that anyone can sit down and pick up the game, a lot of random stuff happens. Anyone can be the winner, no matter how many hours you put into the game."
In Gang Beasts, so much of that "random stuff" emerges from the characters' gelatinous bodies. Like our own, those bodies are only really half-controlled by their occupants, flailing about during scuffles in accordance with the forces of physics. It's that physical comedy the Dodgebrawl team wanted to bring to its own game.
"We all had the idea that physics-based is just hilarious," Thomas recalls. "You don't know what is going to happen. The unpredictability was just really funny, but a nightmare to get working. For example, we had loads of occasions when someone's arm would get stuck in a crevice, or they would teleport and get back up a crazy distance away. But we've finally got it to work as fun, non-demanding physics-based gameplay."
Making a game twice
The team picked dodgeball as the backbone of their game because it's "actually a fun sport to play in real life."
"It's the cultural relevance as well," Thomas says. "Everyone knows dodgeball as a game. You already know how to play it. We didn't have to invent a whole new ruleset."
Despite that head start, Dodgebrawl's design has nonetheless required a certain amount of iteration. In the real-life sport, for instance, a caught ball can result in a knocked-out teammate being reinstated. But Dodgebrawl isn't a team game.
"We did play with the idea that if you catch it, you should be given an extra life," Thomas says. "But we noticed games would last quite a long time, and we really wanted to keep it short and sweet. We found that the perfect range for this time of game is anywhere between a minute and two minutes. So we removed that mechanic and put in purely the barebones side of dodgeball. We thought it was the best way to go."
All of that change and iteration was necessary for Dodgebrawl to find its simple, captivating core. But it also left the game with a tangled and complicated codebase that was slowing the team down. Drastic action became necessary.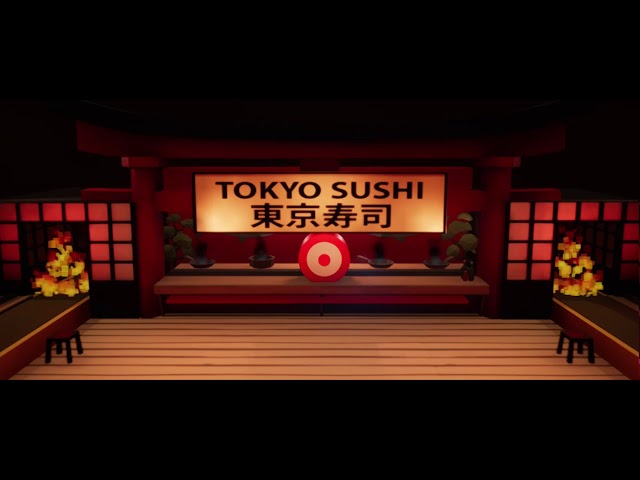 "Since Tranzfuser began, at the start of June, we've basically restarted the project and coded it in a better-fitting way," Thomas says. "Back then we were discovering how the game was going to be played and what it should be. We know what the project is now. We decided to start again now we know what we're doing with the right scope in mind, rather than throwing things together."
The biggest task was simply to shrink Dodgebrawl down – using the tools of Unreal Engine 4, since the team "didn't want to change a winning formula". Though on the outside the game was simple, beneath it had grown far larger that it needed to be. "It was mostly on the programming side, keeping down the size of the game," Thomas explains. "In the previous version, if you wanted to add the simplest of things we'd have to go digging through so much irrelevant code."
The new Dodgebrawl the team has produced may not be drastically different to look at, but it's built for the future – cut back into a more elegant form that will allow it to grow.
"The fact that we were able to bring this really clean, non-buggy game to EGX that people actually enjoy is what I'm most proud of," Thomas says. "When you stare at a game you're working on for so long, you're blind to see whether it's fun or not. Imagine if we had done all this and no one played it. That would be terrible."