Saving hostages, disarming bombs, and carrying out a highly-strategic plan of action can be a little stressful, to say the least. Luckily, KillHouse's new game Door Kickers: Action Squad is one that the SWAT sim genre desperately needs – it loosens things up a bit, and brings a more bombastic and comedic vibe to the world of serious shooting.
While it only came out on September 10, we have ten Steam keys for Door Kickers: Action Squad to give away, and you don't have to bust down a door to get your hands on one.
Door Kickers: Action Squad is an old-school, side-scrolling strategy game where you and your SWAT trooper team must infiltrate and clear out criminal hideouts. KillHouse's first SWAT game, the beloved Door Kickers, thrived on being realistic, ultra tense, and demanding you plan out your infiltrations with the utmost care,.
This spin-off title, however, features detailed retro-style pixel art and leans much more into the ridiculous side of its setup. You get a choice of how you want to complete its levels: go for stealthy and tactical intervention, or just blast the the doors off and run in guns blazing.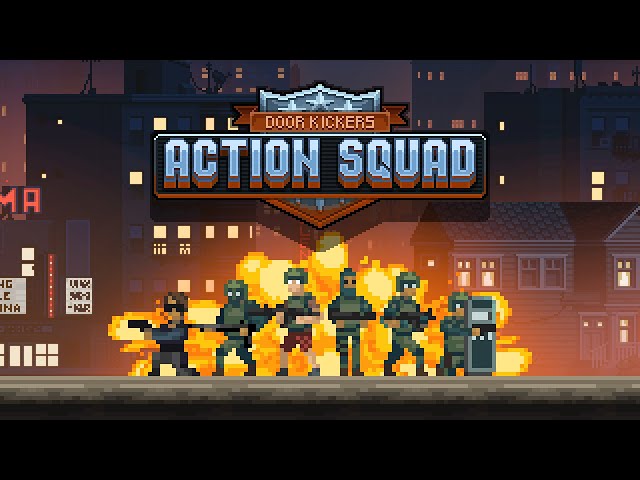 Action Squad features over 40 different weapons, 60 nonlinear levels, and unlockable player and squad abilities, so there's a lot to unpack. A character that was included in the recent update is Agent Fergie, a dual-wielding special operative who charges in wearing sunglasses just so you know how much of a total badass she is. If you prefer to not play solo, Door Kickers: Action Squad features both couch and online cooperative multiplayer, so get your friends involved with our giveaway to build the perfect team.
If you want to be in with a chance to win a Steam key for Door Kickers then you need to enter the competition via the widget below. Every action you complete is worth one entry, too, and you're allowed to enter several times – increasing your chances of winning.
We'll also need your email address so we can contact you about your prize if you win – we don't send you spam, we promise. Please read our terms and conditions before you enter.
Door Kickers: Action Squad giveaway

While you're here, give us a Like over on the PCGamesN Facebook page, or follow us Twitter, and we'll keep you up to date on all our future giveaways.