Midas Mode is one of Dota 2's biggest fan tournaments, but its future is now in jeopardy after Valve announced the dates of the qualifiers for the 2019/20 Pro Circuit season.
The tournament was set up in 2017 by Dota 2 content creator Jake 'SirActionSlacks' Kanner, and subverts traditional Dota matches by utilising a financial system that lasts throughout the entire competition, and requires teams to pay for everything from picks and bans to pauses.
Midas Mode has proven popular among fans, and has grown in scope since its original outing, with the upcoming tournament now boasting a prize pool of $150,000, with sponsors and a venue in place. Yesterday, however, Valve announced that the dates for the first round of Dota Pro Circuit qualifiers. Running from September 30 to October 5, they'll require the involvement of multiple professional teams – several of whom had already committed to this year's Midas Mode, which has been scheduled to run from September 24 to October 2 for several months now.
As a result, those teams are going to have to decide whether to participate in the qualifiers, or stick with their commitment to the fan tournament and risk making their road to next years' International significantly more difficult by forgoing qualification points.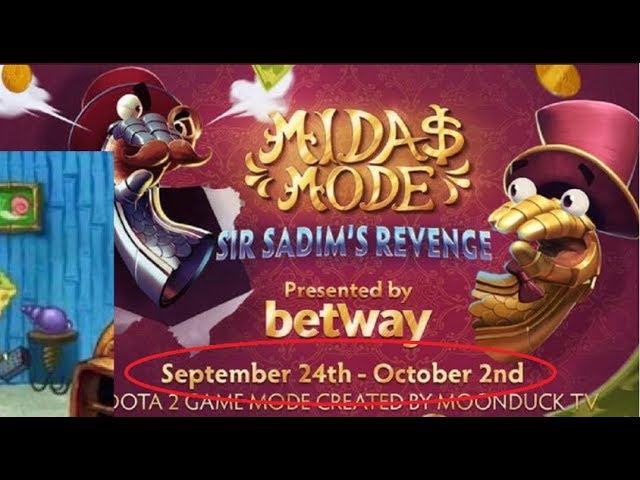 For many of those teams, it would seem that that's a bit of a no-brainer. In a tweet posted (and then rapidly deleted) yesterday, Kanner jokingly reached out to a number of other MOBAs, including League of Legends and Smite, to see if they had players going spare.
In response to Valve's decision, there's been an outpouring of support from the wider Dota community. YouTuber D.Bowie published a video saying he wouldn't post any further content until Valve addressed the clash, while the Dota 2 subreddit is full of people petitioning the developer to change their dates and show support for lower-tier tournaments.