Dragon Age Dreadwolf is looking unlikely to make it for 2023. We've been eagerly anticipating more news on the Dragon Age 4 release date, but a recent EA financial report suggests that we won't be playing the fantasy game any time soon. Officially titled Dragon Age Dreadwolf and centred around Solas, the latest from Mass Effect and Star Wars The Old Republic developer BioWare is set as a sequel to 2014's Inquisition.
Players were hoping that Dragon Age Dreadwolf, initially teased back in 2018 at The Game Awards, might sneak out by the end of 2023. Unfortunately, it looks like it'll be even longer than that before you can play the next Dragon Age game, because it's notably absent from EA's financial plans for its "fiscal year 2024," which includes April 2023 through March 2024.
The games listed by Electronic Arts for its upcoming year include two games already released, PGA Tour and Star Wars Jedi Survivor, along with its upcoming games. These are Lord of the Rings: Heroes of Middle Earth, Super Mega Baseball 4, F1, Immortals of Aveum, Madden 24, EA Sports FC (the game formerly known as FIFA), and NHL 24.
EA does list two additional "unannounced games in fiscal year 24." However, these are described as "one EA Sports title and one racing title," so barring any dramatic change in direction for Dragon Age it sounds like the next entry isn't on the cards.
In fact, that means not only should you not expect to play Dragon Age Dreadwolf in 2023 – you shouldn't expect to get your hands on it until April 2024 at the very earliest. Of course, with how under wraps development still is, it might be even further out still. Don't hold your breath, then.
You can read the full EA financial report here.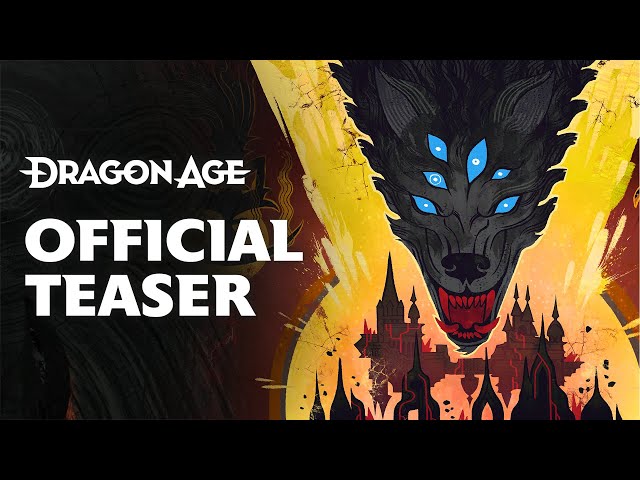 The good news is that there are plenty more great upcoming games set for 2023 to keep you busy, and we've even picked out the best RPG games and best dragon games for you to satisfy that itch while we wait for Solas to make his next move.