It's been five years since the release of Dragon Age: Inquisition, and the only concrete news we've had about Dragon Age 4 is the confirmation that it exists via a very teasing trailer at last December's Game Awards – which didn't even confirm the title. As BioWare itself continues to work on making Anthem good, it's left the job of building towards the fourth Dragon Age to other media.
We've already heard of a collection of Dragon Age stories that will be set in that world's mage capital of Tevinter – which is the likely setting the fourth game in the series – and now a new comic has been announced that will also take place there. What's more, it will continue the story of fan-favourite character Fenris – the mage hunter last seen in Dragon Age II.
The new comic is called Dragon Age: Blue Wraith, and it features an attack by the horned warrior Qunari against the mageocracy of Tevinter. It features a new female mage character searching for her father, and during this attack she'll come face-to-face to Fenris – not a good thing if he's there hunting mages.
Fenris was last seen in Dragon Age II. You can ask Varric and Hawke about him in Dragon Age: Inquisition – if Fenris survived in your playthrough – and are told he's off hunting Tevinter slavers. He's a fan favourite character probably because he can be romanced by both a male and female Hawke in Dragon Age II – which presumably he canonically survived, given that he's in the new comic.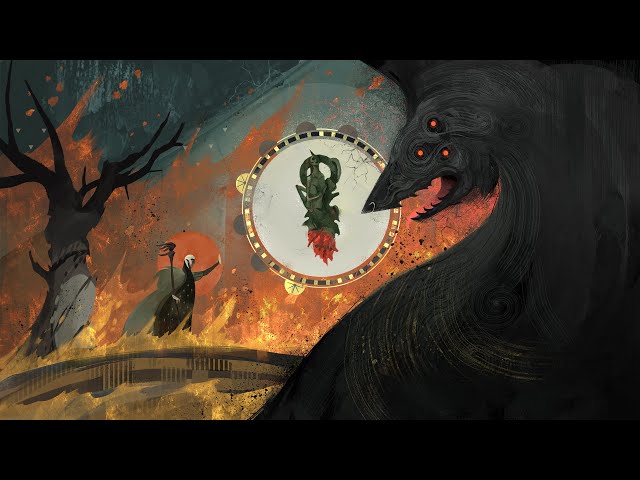 Of course, possibly the more interesting part is that Blue Wraith will be set in Tevinter – like the aforementioned upcoming story collection – which is pretty much confirmed as the setting for Dragon Age 4, as strongly hinted at by the ending of Inquisition final DLC expansion Trespasser. Whether this Qunari-Tevinter conflict will play into the story of the new game is anyone's guess, however.
Dragon Age: Blue Wraith will be a three-part story that will kick off January 15, 2020. It's being written by Nunzio DeFilippis and Christina Weir, who between them have scripted all the most recent Dragon Age comics – as well as artists Fernando Heinz Furukawa and colorist Michael Atiyeh. As for the next Dragon Age game, we're eagerly awaiting news on the Dragon Age 4 release date.