We now have a Disney Dreamlight Valley Lion King release date as the fourth major update for the magical life game prepares to bring the iconic pairing of Simba and Nala to town. The next Dreamlight Valley update also includes a fresh Star Path that continues Disney's 100th anniversary celebrations with a focus on the Disney Parks.
Unless you've somehow managed to waltz through life avoiding Disney entirely (at which point I'd be impressed that you're here reading this), you've probably seen The Lion King. The 1994 animated film is probably one of the studio's most beloved, and so its arrival in the world of Dreamlight Valley has been long-awaited.
We've had a little taste of it courtesy of notorious villain Scar, who has been slinking around the valley since launch, demanding favours from the other villagers and proclaiming himself the rightful and true ruler of the kingdom – or, in my case, dutifully following me around as I pull up yet another round of pumpkins to fund my shopping habits.
However, it's now time for the return of the King – with Simba and Nala finally making their way to Dreamlight Valley with the arrival of update four, which will also include a new Lion King realm. Gameloft has previously teased a "brand new, mysterious storyline" to uncover within the realm, and it'll be fascinating to see how the pair's arrival affects Scar's behaviour. We also expect some new Dreamlight Valley recipes – perhaps even ones made with some juicy grubs?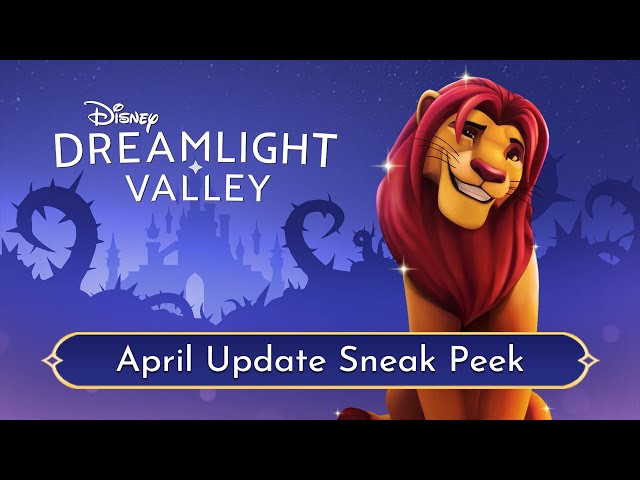 Dreamlight Valley Lion King release date
The Dreamlight Valley Lion King update releases on April 5. It'll be free for all players, including those on Microsoft's Xbox and PC Game Pass service. Despite them featuring in initial trailers for the game, we still haven't seen any hint of Simba's best pals Timon and Pumbaa – but we have to imagine that they can't be too far off arriving in town and bringing a little 'Hakuna Matata' spirit to the valley.
Make sure you're ready for the update by checking in with our Dreamlight Valley guide for all the hottest tips and making friends with all the Dreamlight Valley animals ahead of the new update. We've also got plenty more of the best Disney games on PC if you want even more of Mickey and pals.