You know the problem with COD 4: Modern Warfare, and all its many imitative ilk? Too few axes.
That's not 'axes' as in the Medieval weapon, but as in axes of movement. Generally, modern multiplayer shooters only have two, the Y and the X, whereas Drone Strike Force adds a third: the Z. This is all a convoluted way of saying Drone Strike Force is a multiplayer shooter in which you can move freely in three dimensions, including up and down in the air.
This brings a host of technical difficulties but also makes Drone Strike Force stand out among a crowded genre, as we discovered in our profile of the game for our Making it in Unreal series. Genre linchpins such as loadout customisation and objective-based team deathmatch modes remain, while level designs such as skyscraper-packed cities add crucial and novel challenges given that ground-level obstacles don't present much of an issue, what with all those axes. For more information, check out the Steam page here.
On Steam you'll also notice that, after a series of tests, Drone Strike Force is now in Early Access. You can pay $19.99 (£15.49) to get in, or you can trade money for certainty and enter our giveaway for a chance at winning one of the 25 keys we're giving away.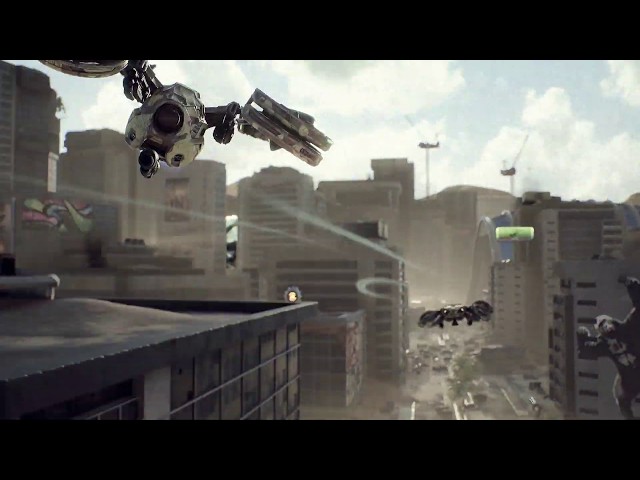 If you want to win then you need to enter the competition via the widget below. Complete the one action available and you're done.
We'll also need your email address so we can send you a code upon winning – we won't send you spam, we promise. Please read our terms and conditions before you enter.
Drone Strike Force Early Access giveaway

While you're here, give us a Like over on the PCGamesN Facebook page, or follow us on Twitter, and we'll keep you up to date on all our future giveaways.
Best of luck with your entry, and to navigating all three of those axes as multiplayer shooters decisively reject those 'boots on the ground'.