It's possible to build some stupendous structures in Dwarf Fortress, but even with the graphically enhanced Steam version of the influential colony management game, you're limited to looking at a single horizontal slice at a time. Well, those days are over, because a powerful Dwarf Fortress mod has been updated to support the Steam edition, and it includes a 3D visualisation tool.
DFHack is a powerful Dwarf Fortress utility that's been around for years, but has only just now been updated with a beta version that supports the new Steam edition. It's effectively a cheat engine for Dwarf Fortress, allowing you to access just about anything going on in the game and use a command line to change any variables you want.
Practically speaking, however, it's a way to use a bunch of powerful plugins that do this for you, and one of those is called Stonesense, another Dwarf Fortress mod that's been available in the vanilla ASCII version for many years. It opens a new viewer window that displays the game you have loaded in an isometric 3D view, and you can have it display multiple z-levels of your fortress at a time. When you launch it, it'll show three levels by default, but if you hold CTRL and scroll the mouse wheel, you can increase or decrease the number of levels displayed.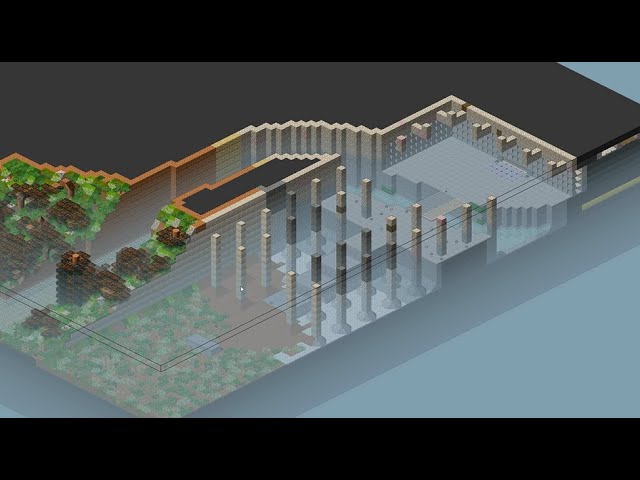 The results can be pretty incredible, and Dwarf Fortress players have gotten impressively creative over the years, building imposing stone edifices at the entrances to their cavern kingdoms and mighty statues that tower over the surrounding landscapes.
To install, head over to the DFHack homepage and follow the installation instructions provided for your operating system. You can download the latest build here. Extract the .zip archive and copy the files into the root folder of your Dwarf Fortress installation, and allow the new .dll file to overwrite the one you have.
With that done, DFHack is now installed, and you can use it in any of your existing saves. To use Stonesense – or any of the other plugins included in DFHack – pull up the DFHack command line in Dwarf Fortress by pressing CTRL-Shift-D. You can then open the Stonesense visualiser with the commands 'stonesense' or 'ssense'.
A new window will appear, and you'll be able to view your fortress in 3D.
There are scores more tools included in DFHack, and the documentation available on the homepage can show you what they do and how to use them.
Dwarf Therapist, another massively popular and useful mod, is now available for the Steam version as well. Check out our list of the 100 best mods on PC for more user hacks that have changed games history.