It looks like players will have plenty to get their teeth into when Dying Light 2 rolls around next Spring. Developer Techland has said its "game world will be four times bigger" than its predecessor's and that it's planning four years of Dying Light 2 DLC. Now, we've got an idea of how long it'll take you to complete the game – while it's reportedly got over 100 hours of content, it looks like you can get through the main story in just 15-20 hours.
Lead game designer Tymon Smektala was asked by site Prankster 101 in an interview whether Dying Light 2 could be completed in about 15 hours, to which he answered "Yes… 15 to 20 hours." He said, however, that it's "very hard to measure in an open-world game," highlighting that, as you'd expect, completion time largely comes down to how people play it, and depends on things that happen between the "A" and "B" points in quests.
Smektala also talks about "emergencies" in the game, and how these factor into playtime: "Things just happen as you play the game and you have to react to them. But it is 15 to 20 hours for the main story, because the whole content, I would say, is more than 100 hours."
It looks then like determined players will be able to take on Dying Light 2's zombie apocalypse and get the story done and dusted pretty quickly if they choose, but over 100 hours of content should make for a meaty experience if you prefer to see everything the game's got to offer.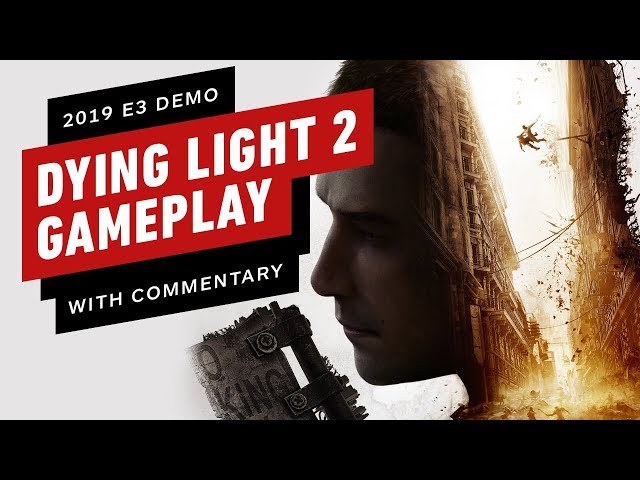 One thing to note, though, is that you'll probably want to tackle the game more than once – Smektala previously revealed that you'll probably only see around 50% of the game on your first playthrough, with so many branching choices and consequences on the table.
Smektala also spoke to Prankster 101 about how this will play out in the game: "it's not only the story that has different branches and where you reach different endings, it's also how you shape the story around you." He said that, while about about 20% of the gameplay and interactive elements are something the studio wants every player to experience – and which they will see – "the rest of them are connected to your choices."
When is Dying Light 2's release date?
There's no definite Dying Light 2 release date just yet, but it's expected to arrive Spring 2020.