We're coming up on a year since the release of Dying Light 2, and Techland is in a celebratory mood: the zombie game franchise has now sold more than 30 million copies combined, and the studio has unveiled its plans for the coming year of parkour and paragliding over the ruined city of Villedor.
The most recent Dying Light 2 update introduced some new features, like DLSS 3.0 support and the new legend levels system. There's plenty more on the way in the coming months, however: gear transmogs and upgrades to the game's combat physics and overall brutality are coming in April, and an update planned for June will offer a "new night experience," roaming volatile enemies, and improvements to the flow of parkour.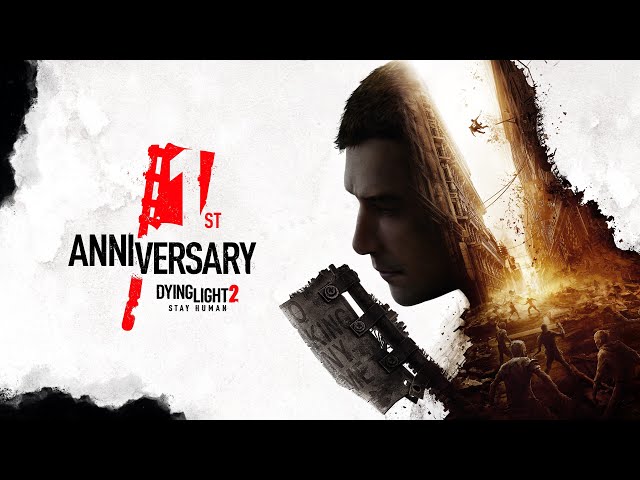 Techland also says that a new story expansion is slated for later in the year, which will add new weapon types and a new location to the game. Nearer term, the studio says it will roll out improved Steam Deck support, so you'll be able to take Aiden Caldwell's adventures on the road.
For the anniversary event, which runs until February 7, Dying Light veterans can claim Kyle Crane and Rais skins and dress up like characters from the original game. For the Crane bundle, you'll just need to own copies of both Dying Light and Dying Light 2. To unlock the Rais skin, you just have to participate in the 'Bloody Anniversary' event and complete some goals. A 'Dropkick Event', during which you can unlock a Brecken bundle, is scheduled for later this month. You can claim rewards you've unlocked by visiting Techland's official site.
Check out our guide to the best Dying Light 2 weapons if you need to refresh your arsenal, and have a look at our Dying Light 2 review, too – while we weren't super impressed when it launched, Techland has released a series of patches and updates that have added loads of new content and addressed many of the game's most serious issues.