Both E3 and not-E3 are approaching fast, and while it's not quite as big of a mess as it was last year, there's still a heck of a lot of individual events to keep track of. Now that specific dates are starting to be locked in, we're getting a better picture of what to expect from this summer's lineup of game announcements.
Don't expect 2021 to quite return us to the single-week E3 of old, but there's been a concentrated effort among the folks hosting this year's summer game announcements to condense things into a tighter – and hopefully more exciting – block of events, mostly happening in June. But there are some other notable happenings in the months before and after.
E3 is upon us, so the full schedule is here. Check it out below – and, of course, you can stick with us throughout the next few days for details on all the news as it happens.
Here's the full list of events we know about so far:
June 12 through 15 – E3 2021
E3 is a digital event running from Saturday, June 12 through Tuesday, June 15. It will feature both press conferences and a video stream running through all four days of the event.
The show's digital experience, which will exist in both app and "online portal" form alongside all the more traditional daily streams, will let you explore a number of virtual exhibitor booths for events, video content, and articles from each publisher.
June 15 – "Focused events" from Bandai Namco and more
Bandai Namco will have a "focused event" on Tuesday, June 15, but E3's organisers are not clear on what that means. GameSpot and Chinese publisher Yooreka Games are also on the "focused event" train. Here's the schedule.
2:25pm PDT / 5:25pm EDT / 10:25pm BST – Bandai Namco
3:20pm PDT / 6:20pm EDT / 11:20pm BST – Yooreka Studio
3:35pm PDT / 6:35pm EDT / 11:35pm BST – GameSpot Play For All Showcase
June 15 – E3 Awards Show
To conclude E3 proper, members of the the press at IGN, GameSpot, PC Gamer, and GamesRadar will highlight the 'Most Anticipated' game of E3 2021 overall, as well as the the 'Most Anticipated' game from every participating publisher and dev. Giving awards to games you hope are good sounds a little weird, but hey, we're all in this E3 mess for the impossible promise of things that don't fully exist yet, right?
The awards show broadcasts on Tuesday, June 15 at 4:45pm PDT / 7:45pm EDT, or Wednesday, June 16 at 12:45am BST.
June – Summer Game Fest
Geoff Keighley's Summer Game Fest took the reins when E3 disappeared in 2020, and it'll still be with us in 2021, continuing after the Kick Off Live show on June 10. There will be publisher events and streams, and there'll also be some sort of "playable content" as part of SGF.
The publishers involved with Summer Game Fest include 2K, Activision, Amazon Games, Annapurna Interactive, Bandai Namco Entertainment, Battlestate Games, Blizzard Entertainment, Capcom, Devolver Digital, Dotemu, Electronic Arts, Epic Games, Finji, Frontier, Gearbox Publishing, Hi-Rez Studios, Inner Sloth, Koch Media, Mediatonic, MiHoYo, PlayStation, Psyonix, Raw Fury, Riot Games, Saber Interactive, Sega, Steam, Square Enix, Tribeca Festival, Tencent Games, Warner Bros. Games, Ubisoft, Wizards of the Coast, and Xbox.
June 16 through June 22 – Steam Next Fest
Steam Next Fest is the rebranded version of the Steam Game Festival, and it'll be pretty similar in focus. There'll be a pile of developer livestreams and "hundreds" of free game demos to enjoy throughout the six-day event.
June 24 – Windows reveal
Microsoft has announced a livestream for Thursday, June 24 at 8am PDT / 11am EDT / 4pm BST that will showcase "what's next for Windows". As The Verge reports, this is expected to be a major refresh for Microsoft's OS, and while this is certainly more of a 'PC' than 'gaming' announcement when it comes to PC gaming, there are certain to be some big effects on how we play our computer games.
July 6 – Nacon Connect
Accessory maker and game publisher Nacon will showcase its upcoming wares in a YouTube and Twitch stream called Nacon Connect, set to broadcast on Tuesday, July 6 at 10am PDT / 1pm EDT / 6pm BST. The company has already confirmed that Blood Bowl 3, Steelrising, The Lord of the Rings: Gollum, Vampire: The Masquerade – Swansong, and Test Drive Unlimited: Solar Crown will be shown as part of the broadcast.
July 9 – WitcherCon
"No new Witcher game will be announced at WitcherCon," but there will be a big dive into the game series and the live-action show as part of this collaboration between CD Projekt Red and Netflix. The broadcast will be split across two streams, one at 10am PDT / 1pm EDT / 6pm BST, and the other at 6pm PDT / 9pm EDT / 2am BST.
July 17 – TennoCon 2021
The TennoCon 2021 date is set for Saturday, July 17, and as ever, the devs will use the event to reveal some of the big updates on the way to Warframe. The (all-digital) fan festival will also feature a load of community focused events, and there'll be options to buy merch and in-game content while supporting the Unity Project for Relief of Homelessness.
EA Play Live is coming back July 22nd. Save the date! pic.twitter.com/qh9OOGhPTm

— Electronic Arts (@EA) May 11, 2021
JULY 22 – EA PLAY Live
Electronic Arts has announced that the 2021 edition of its own gaming showcase, EA Play Live, will be held on July 22 as a virtual event. While it's not an official part of E3 as such, EA Play Live usually falls close by the ESA's event, so it's a bit of a surprise that it'll instead come round over a month after E3 this year. There's no news on what we can expect to see at the show yet, but we do have a nice 'save the date' tweet from EA instead.
August 24 – Gamescom 2021 Opening Night Live
We're really stretching the idea of 'E3' here, but that's been the way for several years now. European games show Gamescom has established its Geoff Keighley-hosted Opening Night Live event as a major part of the game news palooza every year, and while we don't yet know anything specific that'll be at the show this year, it's a safe bet there'll be enough major news and announcements to make this worth watching.
August 25 through August 29 – Gamescom 2021
After Opening Night Live, we have Gamescom itself. Contrary to earlier plans, the event's organisers have confirmed that the conference will be digital-only this year. It remains to be seen how everything will be showcased here, but the show will now be free to access for all attendees.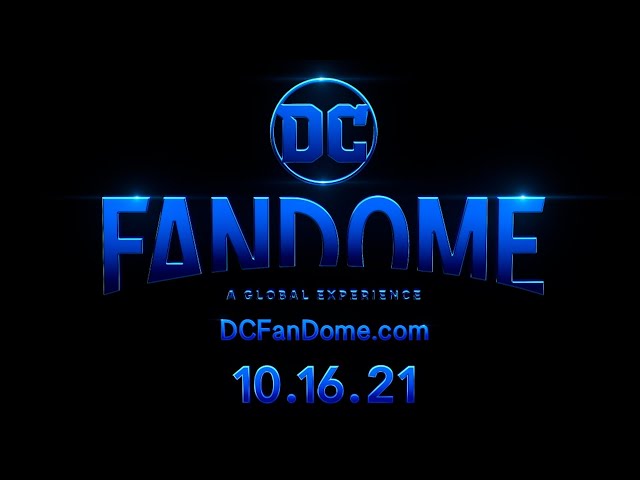 October 16 – DC Fandome
It remains to be seen whether this will be a gaming event at all, but since last year's DC FanDome featured early reveals for both Suicide Squad: Kill the Justice League and Gotham Knights, it's safe to expect updates on both games here ahead of their planned launches in 2022. The wildcard is the next game from NetherRealm Studios – based on the studio's usual release cadence, that would be Injustice 3, and a big DC event would be the perfect place to unveil another superheroic fighting game.