June 8, 2019 Elden Ring appears to have leaked.
It looks like the project between George R.R. Martin and From Software is real, and it's titled Elden Ring. A host of titles have leaked from Bandai Namco over the past few hours, and the latest is a logo and a basic description for this title. Expect "a new world created by Hidetaka Miyazaki and George R. R. Martin" to be unveiled at E3.
The leak comes comes to our attention courtesy of Daniel Ahmad on Twitter, and it comes alongside leaks for other Bandai Namco titles including Ni No Kuni Remastered and Tales of Arise. It's not the first time we've heard of Martin and Miyazaki working together, either.
In a blog post titled 'An Ending', published last month, Martin discussed his projects following the end of the show, including a producer credit on eight upcoming TV shows, short film adaptations, and involvement on some feature-length projects. He also reveals, however, that "I've consulted on a videogame out of Japan."
Earlier this year, YouTuber Spawn Wave published a video (which you can check out further down this article), that stated that Martin is working on one of two unannounced titles from Dark Souls and Sekiro: Shadows Die Twice developer FromSoftware. According to Spawn Wave, the new title will be an open-world game, and Martin is working as a writer.
— Daniel Ahmad (@ZhugeEX) June 7, 2019
His video says that he author "is part of this project, and his job is going to be realising the world of the game, or creating the would you would be playing through. The writing would be done by him, and he would help to flesh out the world around you."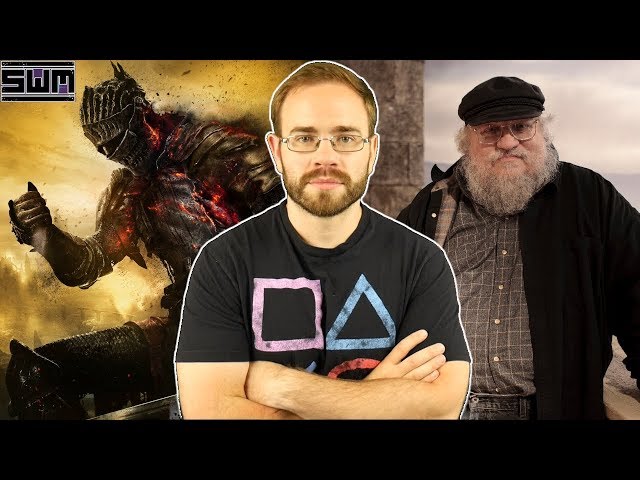 A report from Gematsu seemdd to corroborate those claims, confirming the existence of the unannounced project, which will offer horse-riding as a means to traverse its open world. Gematsu's source describes the game as "collaboration between Hidetaka Miyazaki and George R.R. Martin," who is reportedly lead writer on the project, and says that the new title will be officially announced at Microsoft's E3 2019 press conference on June 9.
Spawn Wave's video says that the new game will differ from previous FromSoftware titles thanks to its open world, but also a far less linear approach. You'll be able to explore several kingdoms in whichever order you prefer, absorbing the powers of the bosses you defeat as you progress through each part of the world.
Winter has come: Westeros lives on thanks to these Game of Thrones games
While I'm keen for Martin to finish his book series, I'm also interested to see what he could bring to a videogame. I've fallen in love with Westeros over the years, but a new world could be fascinating to explore, and given the author's eye for detail, I reckon he'd make a mean quest writer. We'll have to wait a little while to see how accurate any of these claims are, but for the moment, I'm excited.