While we all wait for the long-rumoured and likely real Elden Ring DLC, we can download some mods for FromSoftware's magnum opus of an open-world game instead. There's plenty to pick from, too, with weapon and armour reskins standing side by side with more drastic gameplay overhauls. One of these mods – Elden Ring Reforged – has just had a sizable update that adds a bestiary, revamps Torrent, and introduces a level cap, as the fan-made revision is still in the development phase.
Created by Kirnifr, Elden Ring Reforged is an ongoing project that aims to act as "a thorough revision of Elden Ring's balance and mechanics," while adding a spate of new ideas that aim to be consistent with the original vision of FromSoftware's most recent release.
Now update version 0.5.0 adds more new features and tweaks, with even more to come down the road. The biggest addition to Elden Ring Reforged is undoubtedly the complete enemy bestiary, as The Codex of the All-Knowing is a new item you can get in Roundtable Hold.
Using it in conjunction with the Knowledge Seeker's Cookbook to craft Signs of the All-Knowing will let you mark an enemy in combat, and if they are killed their information will be added to the codex. With over 350 entries this Elden Ring Pokédex has some pretty great benefits, as enemies with completed entries will drop more runes, and for every 25% of the Codex you complete you will be given a Starlight Token, which can be exchanged for any other item in the game.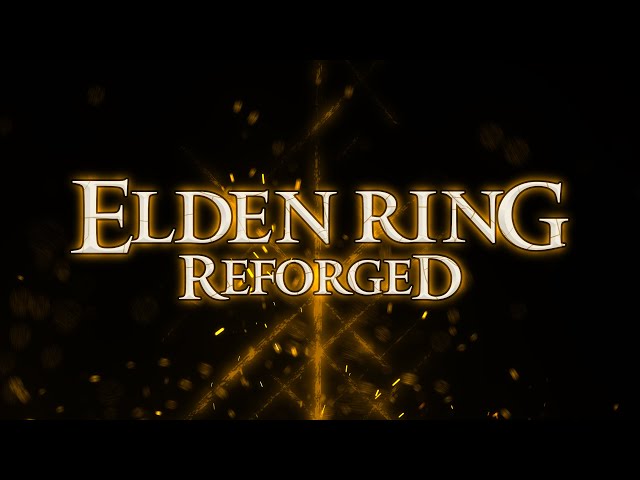 There are also some quality-of-life improvements to this Elden Ring mod, like a quick start option at the Altar of Anticipation at the start of the game. "This option will immediately warp the player to the Roundtable Hold after dying to or defeating the Grafted Scion."
Your horse Torrent has also undergone some changes, as the mod has "greatly increased Torrent's movement speed while decreasing his health and increasing the player's vulnerability while riding. This will make traveling long distances less boring while making sure he isn't too effective in combat."
You also have a level cap of 201 in your first playthrough (which increases up to 251 with New Game Plus), with the scaling of stats also rebalanced. Enemies drop more runes. Vigor, Mind, and Endurance all give more HP, FPS, and stamina respectively, which should make level scaling better for this mod and even work (somewhat) on your old Elden Ring builds as well.
There are a few more quality-of-life changes here too, and some changes to item drop placements, but those are the biggest new additions to Elden Ring Reforged. You can find the full mod download here, along with the version 0.5.0 patch notes here as well.
If you want more we've got a list of the very best Elden Ring mods you should try, alongside a look at all the Elden Ring classes, if starting a new game on Elden Ring Reforged has you stuck at the character creations screen.